Senator Ivana Bacik: Children who are born in Ireland belong here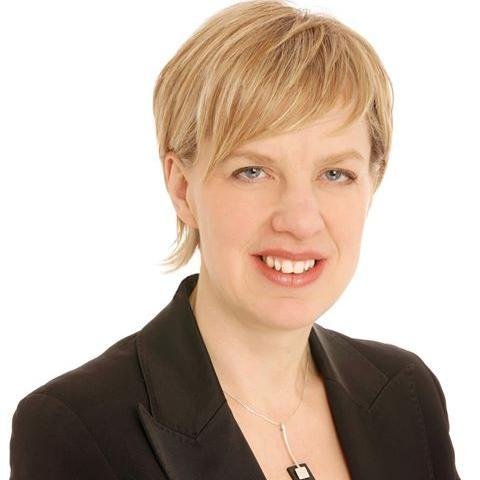 Senator Ivana Bacik, a qualified barrister and legal academic, makes the case for the government to support the Labour Party's Citizenship Bill.
Throughout the past year, despite the horrific consequences of the Covid-19 epidemic for so many individuals, families and societies, both in this country and worldwide, a spirit of solidarity and generosity has remained strong in Ireland with enormous efforts and sacrifices being made to keep transmission rates low. In this context, it is a good time to reflect on how we can make our citizenship laws more generous, particularly towards children born in Ireland.
Back in 2004, the 27th Amendment to the Constitution was passed, which removed the constitutional right to citizenship for all persons born in Ireland, instead leaving it up to the Oireachtas to legislate to regulate citizenship. Not a single constituency in the State rejected the referendum, which passed by a margin of 58.34 per cent. The government of the day claimed that the referendum was necessary, because they suggested that some individuals had been abusing 'birthright citizenship' laws by coming to Ireland specifically to have babies here.
This claim was largely anecdotal, with no robust statistical evidence offered to support it. Indeed, the reality was that this referendum would only ever affect a very small minority of children born here. However, the referendum and subsequent legislation that passed enabling citizenship to be granted based on blood ties with Ireland, rather than on the basis of birthright, has had a profound effect for a small number of families. Now, two children born side by side in an Irish hospital are no longer to be cherished equally.
Opponents of the referendum campaign, including my own party, Labour, said in 2004 that this referendum would have dire consequences for a small number of children directly affected. Indeed, these concerns have been borne out in the years since that campaign. Notoriously, in 2018, a deportation order was issued in respect of Eric Zhi Ying Xue and his family seeking to 'return' them to China, despite the fact that Eric, an Irish-born nine-year-old boy in fourth class in St Cronan's National School in Bray, had never been to China.
In response to the family's plight, Eric's schoolmates and friends rallied around him and lobbied their local TD, then Minister for Health Simon Harris, to revoke the deportation order. The story made national news and Eric and his family were granted humanitarian leave to remain. Other similar stories have also made headlines – and in several individual cases, families like Eric's have been granted leave to remain. But there are other families and children whose legal status remains uncertain, and who live daily with the fear of deportation, even where they have known no other home but Ireland.
To address this situation, in 2018 we in the Labour Party introduced the Irish Nationality and Citizenship (Naturalisation of Minors Born in Ireland) Bill 2018, which would make a modest but important legal change to enable children born in Ireland and who have lived here for three years to be considered for Irish citizenship, irrespective of the status of their parents. The Bill was passed through Second Stage in the Seanad by a majority of Senators, including Fianna Fáil and the Green Party, but was not supported by Fine Gael Senators. We are now bringing the Bill back before the Seanad in the first week of December – and we are calling on this new coalition government to support it, in a spirit of solidarity and generosity.
Aside from the obvious moral and compassionate arguments in favour of supporting our Bill, to do so would also have public support. Polling conducted by Behaviour and Attitudes for the Sunday Times in 2018 found that 71 per cent of Irish voters believe that anyone born in Ireland should be entitled to citizenship. Clearly, people's attitudes have changed since 2004.
Those who are most directly affected are, of course, generally silenced by the precarity of their situation. There are people across the country today who live in fear that their child and family members could be deported should they come to the attention of the State, even if Ireland is the only place they know. These children are our neighbours; they go to school with our own children; they have much to give to this country; and much is owed to them. Afraid to raise their heads above the parapet, they need our support in their bid for certainty and belonging.
Just as successive Irish governments have rightly argued for the rights of undocumented Irish migrants in the US, the Irish government should act with generosity next week when our Bill comes back to the Seanad, to support it and to protect the rights of undocumented children in Ireland. Children who are born here belong here.
Ivana Bacik is a Labour Senator, a qualified barrister and Reid professor of criminal law, criminology and penology at Trinity College Dublin. A version of this article previously appeared in TheJournal.ie.