Second fire attack on proposed refugee housing branded 'unacceptable and worrying'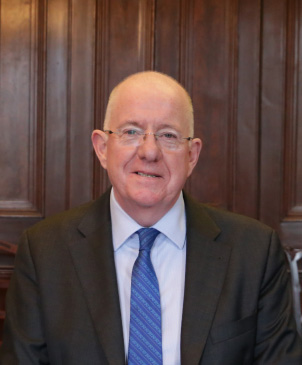 A hotel which was earmarked as a possible Direct Provision centre has been subjected to an arson attack for the second time in five weeks.
Repairs to the Shannon Key West Hotel in Rooskey, which was attacked last month, had just been completed when it was set on fire again last night.
Justice Minister Charlie Flanagan said he was "deeply concerned and disappointed" at the news. Gardaí are now examining the site.
Mr Flanagan said: "This pattern of behaviour represents an unacceptable and worrying development and should be condemned by all. The person or people responsible for this attack have shown a reckless disregard for the safety of human life and no respect for private property.
"The owners of the hotel had just completed the necessary repairs to the property from the last fire and the damage will now have to be assessed again for the second time this year."
Last night's arson attack appears to be the third attack on a hotel which has contracted with the Department to house asylum seekers, with a hotel in Moville, Co Donegal having faced a suspected arson attack last November.
Mr Flanagan said: "We must ensure that people arriving to seek our protection can be offered shelter, food and any urgent medical care that they require.
"Incidents like those in Rooskey and in Moville in Donegal impede our ability to provide these compassionate services on behalf of the people of Ireland. Asylum seekers come to Ireland seeking the protection of the State. An act of hatred against the most vulnerable in society is an attack on society itself."