Scottish judge rejects Irish father's bid to repatriate cancer-stricken daughter 'habitually resident' with mother in Scotland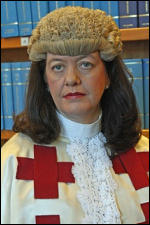 An Irish father-of-one who claimed that his estranged Scottish wife had unlawfully retained their daughter in Scotland after the child underwent emergency cancer treatment there has had an application for a court order for the toddler's return to Ireland dismissed.
A judge in the Court of Session in Edinburgh ruled that the child's retention was not "wrongful" and that she had become become "habitually resident" in Scotland.
Lady Wise dismissed the proceedings brought by petitioner "JDTK" seeking an order under the Child Abduction and Custody Act 1985 for Freya's return to Ireland, our sister publication Scottish Legal News reports.