Ruling in first-of-its-kind case will 'bring comfort' to young trans people in Northern Ireland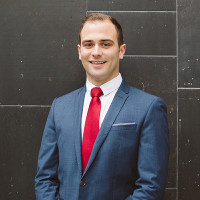 A court ruling that a 16-year-old transgender girl does not require court permission to access hormone blockers will "bring comfort" to other young trans people in Northern Ireland, a solicitor has said.
In a judgment handed down in May and published earlier this month, Mrs Justice Siobhan Keegan said she "[does] not consider that in cases of young people over 16 with consent and clinical consensus there is a particular need for court intervention".
Noting that it was "the first case of its kind in Northern Ireland", the judge said similar issues were raised in England and Wales in Bell and another v Tavistock and Portman NHS Foundation Trust [2020] EWHC 3274 Admin and AB v CD and Tavistock and Portman NHS Foundation Trust and University College London NHS Foundation Trust and XY [2021] EWHC 741 Fam.
The young person at the centre of the case, known as B, was assigned male at birth but now identifies and lives as a girl. She is 16 years old and will turn 17 in October.
The case was brought to the Family Division of the High Court by a health and social care trust which sought a declaration that B may be treated with hormone blocking treatment, with the consent of B and her mother and step-father.
However, the court concluded that B could be treated with hormone blockers without the need for a declaration.
Mrs Justice Keegan wrote: "In a case such as this where the clinicians are all agreed, there is no doubt among them, the young person is over 16 and has consented in satisfaction of Gillick principles and to Bell standards, her primary carer has consented to this treatment and where there is no contrary argument as to her best interests I do not consider that the court really has a role.
"To suggest otherwise is to open up court proceedings for already vulnerable young people and to cause delay."
She added: "It appears clear on the evidence I have been provided with that B is able to make her own decision having been fully informed of the issues and with the support of her mother and step-father."
Commenting on the outcome, solicitor Ciarán Moynagh of Phoenix Law, who acted for B, told Irish Legal News: "This is an important judgment that should provide a lot of comfort for those people in a similar situations to B, the young person.
"It should also provide reassurance to the Trust to provide treatment when appropriate without having to incur delay by approaching the court for permission.
"This is a novel area of law at present with the Bell and Tavistock case now awaiting a judgment from the English Court of Appeal."