Richard Grogan: Ruling sets out the law on sexual harassment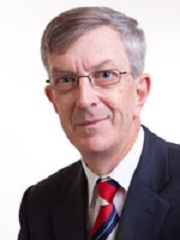 Employment law solicitor Richard Grogan of Richard Grogan & Associates examines a recent ruling on sexual harassment.

In the case of Waterford Institute of Technology and Louise Walsh, the Labour Court has helpfully set out the law in very clear and precise terms.
In this case the respondent employer relied on the Employment Equality Acts 1998-2015 at section 14A(2) as a full defence against the complaint of discrimination.
That section fixes an employer with liability for the harassment subject to the defence that the employer can satisfy the Court that it has taken such steps as were reasonably practicable to prevent the sexual harassment of the complainant or any class of persons which include the complainant.
The Court pointed out its decision in A Hotel and a Worker EDA0915, where it stated:
"The obligation is preventative in nature and it is not sufficient for an employer to show that measures were taken to prevent a reoccurrence of harassment after it has taken place. This suggests that the employer must be conscious of the possibility of sexual harassment occurring and have in place reasonable measures to prevent its occurrence as well as policies and procedures to deal with such harassment where it is found to have taken place. This requires an employer to show, at a minimum, that a clear anti-harassment or dignity at work policy was in place before the harassment occurred and that the policy was effectively communicated to all employees. Moreover management personnel should be trained to deal with incidents of harassment and to recognise its manifestations."
The Court also pointed out the case of Pierce Brannigan v- Co. Louth VEC EDA193 where it set out the same approach.
In this case, an award of €10,000 was made for the distress and the effect of the harassment based on the gender of the employee. The Court also applied the principles contained in Von Colson & Kamann –v- Land Nordhein / Westfalen [1984] ECR 1891. This is an extremely helpful decision of the Labour Court clearly setting out the law.
While the facts of the case are relevant, we are dealing here with the legal principles. This is an important decision of the Labour Court in restating the law in clear and precise terms.