Richard Grogan: Criminal activity and unfair dismissal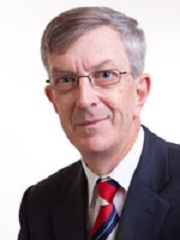 Employment law solicitor Richard Grogan of Richard Grogan & Associates writes on a case concerning the dismissal of an employee involved in criminal activity.
In case ADJ13353, the Adjudication Officer quoted the case of Crowe v An Post [2016] ELR 93 and the book Redmond on Dismissal Law, edited by Mr Desmond Ryan.
The Adjudication Officer in this case quoted in particular:
"…as a general rule the employer has no right to institute disciplinary proceedings unless it can be demonstrated that it had some legitimate interest in the conduct of the employee. An interest would normally exist where there is some nexus between the employees conduct and the employers business. The employer must demonstrate that it had a legitimate interest in the crime committed to the extent that the misconduct is disruptive to business, employee relations or affects the reputation of the company. The test is, has the out of work conduct of the employee impacted adversely, or can impact adversely on the employer's business? If it has then the employer has a right to institute disciplinary proceedings. Whether this gives the employer the right to impose sanctions up to and including dismissal will depend on the circumstances…"
In this case, the employer was a small employer and was not, as the Adjudication Officer pointed out, fully conversant with the breadth of employment policies and procedures. However, as the Adjudication Officer pointed out, S.I. No. 146/2000 on fairness in disciplinary procedures has a universal application.
In this case, the employee was arrested and charged in relation to the theft of a lawnmower. The employer's business was a removal business. The Adjudication Officer held that there was a nexus between the employer's business and the activities of the employee.
However, the Adjudication Officer pointed out that no procedures were displayed. In this case, one year's wages was awarded.
This case is important for reminding employers on the importance of fair procedures. This is a case which, if the employer had put in place fair procedures, it is quite probable that the employer may well have won this case.
Richard Grogan is the principal solicitor at Richard Grogan & Associates Solicitors. You can subscribe to the firm's monthly newsletter at grogansolicitors.ie.