Remote hearings should take place in family courts, lawyer urges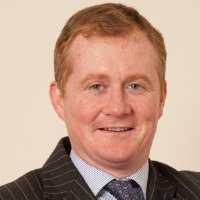 Remote hearings should be introduced for family law cases that do not require cross-examination of witnesses, a prominent family lawyer has said.
The president of the Circuit Court announced this week that all family law matters listed during the Easter term will be adjourned to a later date.
The decision means that the Circuit Family Law Courts will return to hear cases on Wednesday 10 June, the first day of the Trinity term, at the earliest.
However, Judge Patricia Ryan, president of the Circuit Court, said she remains hopeful that a pilot of remote hearings, announced last week by Chief Justice Frank Clarke, can be piloted soon.
Family lawyer Keith Walsh said: "From a litigant and practitioner point of view, it appears very important that the courts would be in a position to progress cases, particularly those on consent."
He said the courts should "also consider as a matter of urgency the implementation of staggered hearing times rather than call-overs, remote access for motions or cases where cross-examination of witnesses not required such as for consent divorces or judicial separations".
Mr Walsh added: "Where possible the administration of justice should continue, provided it does not interfere with government guidance in relation to COVID-19."