Record M&A activity in Ireland sees 240 deals worth €24.6 billion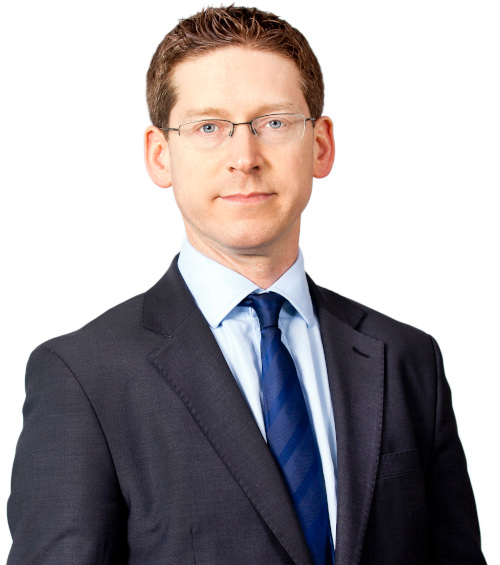 The Irish M&A market recorded 240 significant transactions in 2021, a 33 per cent rise on 2020 and the highest deal volume since 2006. The William Fry M&A Review 2021, in association with Mergermarket, also found that total M&A value recovered significantly, rising by 185 per cent to €24.6 billion
Key findings for 2021 include:
172 inbound cross-border transactions in 2021, worth a total of €19.2bn
10 'megadeals' (worth €500m or more), three times more than 2020
Total value of M&A activity in Ireland came to €24.6bn, a 185 per cent annual increase
Deal volume increased by 33 per cent annually, to a total of 240 significant transactions
Private Equity deals totalled €10.76bn, a 135 per cent increase on value from 2020
The TMT and Financial Services Sectors were the most active with TMT accounting for 28 per cent of total deal volume and Financial Services accounting for 29 per cent of all deals by value
Stephen Keogh, head of corporate/ M&A at William Fry, said: "Ireland's economy bounced back remarkably strongly in 2021 from the Covid-19 disruption of the previous year. This resurgence reflects both booming exports from the many multinational companies In Ireland and a very strong performance from the domestic economy, with consumer spending sharply up compared with 2020. Against this backdrop, the Irish M&A market built on the recovery that began in Q4 2020 and recorded a very busy 2021."
Megadeals
Led by Allied Irish Bank's €4.1bn acquisition of Ulster Bank Ireland's commercial loan book, there were 10 deals valued at more than €500m over 2021 – collectively worth €18.1bn – compared with only three such transactions in 2020. Ireland's mid-market was the most active area of the M&A landscape for deal-making in 2021: 81 per cent of all deals with a disclosed value recorded over the year were between €5m and €250m. The strength of the domestic economic rebound supported interest in these businesses, and that now looks set to continue into 2022.
Private Equity
Confidence in the strong economic performance of Ireland has sustained PE investment in the country with nine of the top 20 largest deals of the year being PE-related including two buyout deals and seven exits. Amongst the former, Clayton, Dubilier & Rice's €3.4bn purchase of UDG Healthcare was the biggest PE transaction of the year, while the largest exit saw Eurazeo sell a stake in payments firm Planet to Advent, though Eurazeo also reinvested in the company alongside PE group Advent.
Sector Watch
The two key sectors in Irish M&A for 2021 in terms of volume and value were the technology, media, and telecoms (TMT) sector, which recorded a 28 per cent share of all 2021 transactions and four out of the top 20 biggest deals of 2021 and the financial services sector, which accounted for 29 per cent of all deals by value, partly due to the Ulster Bank deal. The pharmaceutical, medical and biotechnology (PMB) sector also saw a busy year of M&A in 2021, with 41 transactions; those deals represented 17 per cent of all Irish activity by volume, the second-busiest area of the market.
Demand for TMT companies
The largest Irish TMT deal last year was a €1.8bn team up between private equity firm Advent and European investment group Eurazeo to take control of Ireland's Planet (digital payment services provider). Other notable TMT deals underline private equity's interest in the sector, including the special purpose acquisition vehicle Live Oak's €1.2bn merger with Navitas Semiconductor and Bridgepoint's acquisition of software specialist Fenergo at a valuation in excess of US$1 billion
Inbound Activity
2021 recorded 172 inbound M&A transactions worth a total of €19.2bn. That was a 33 per cent increase in volume terms and a 132 per cent increase by value on the previous year – a significant contribution to the overall rise in Irish M&A activity seen over the past year. In fact, all but three of the 20 largest deals in Ireland last year were inbound cross-border transactions, with US acquirers accounting for seven of those 17 transactions. Indeed, across the whole of the M&A market, US-based buyers were responsible for €13.2bn worth of deals.
Looking at the next 12 months, Stephen Keogh, concluded with an optimistic note: "Although it may be difficult to sustain the pace of deal-making seen in 2021 – which inevitably included some activity held over from the previous year – the economic backdrop remains supportive and there is good reason to expect another robust year of M&A activity in Ireland over 2022. The country's relative economic merits – including ease of access to EU markets and Ireland's open, non-protectionist, economy – should outweigh any other concerns, even if Covid-19 developments are harder to anticipate."