Ray Lambe: Lawyers are ready for reform of the court system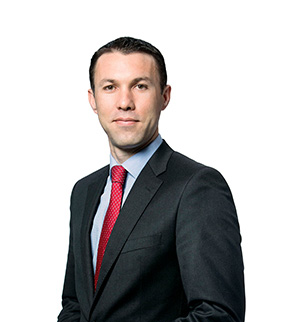 Ray Lambe, partner at OSM Partners LLP, dismisses the notion that lawyers are opposed to court reform.
In a recent editorial, The Irish Times called for reform of the Irish court system and curiously linked the slow pace of reform to "entrenched opposition" within the legal profession.
Myself and fellow members of the legal profession might describe such a claim as a "bare assertion".
The precise manner in which we are opposed to court reform is not specified and no reasons are put forward as to why we might be opposed. The specific claims made in the editorial were that the legal sector is conservative by instinct and notoriously slow to embrace the digital revolution.
It would have been almost unthinkable before the pandemic that litigation could be dealt with in Ireland without a physical courtroom. In the normal course, a move to remote hearings would have required years of planning and very significant investment.
To the enormous credit of the Courts Service, Mary Irvine (the former president of the High Court) and the other court presidents, many Irish courts were conducting their business through remote hearings within a matter of weeks. The legal profession displayed tremendous flexibility in adapting quickly to this new reality. This unexpected digital revolution had to be embraced by the profession for the sake of their clients and their businesses.
Of course the use of remote hearings was already being considered by the Courts Service as part of its 10-year modernisation programme which aims to bring new digital technology and modern ways of working to the administration of justice.
It is a very ambitious programme. The goal is to make Ireland a best in class provider of access to justice by deploying a greater use of digital resources. The programme will impact on almost every aspect of the legal profession's interactions with the Courts Service and the court system.
Yet I am not aware of any opposition to the programme from within the legal profession. On the contrary, it has widespread support among my solicitor colleagues.
All stakeholders in our justice system recognise the need to reform the court system. The legal profession is ready to reform with them.