NI: Quigg Golden directors become Edwards & Co partners in new strategic partnership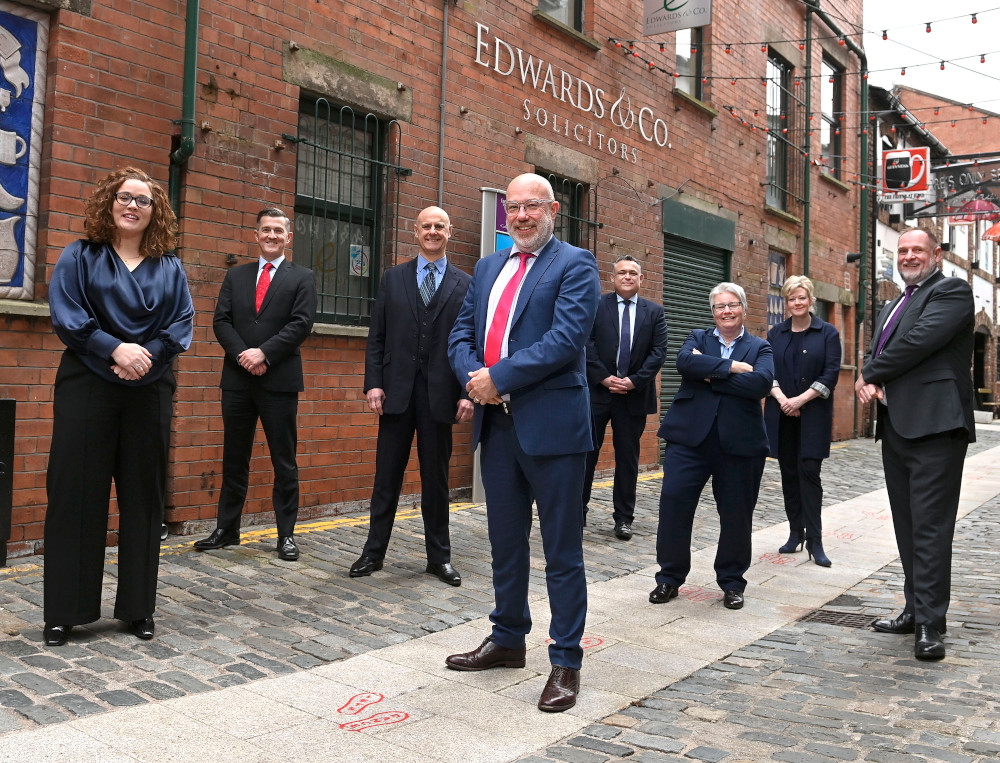 Construction and procurement law experts at Quigg Golden have become partners in Belfast-based Edwards & Co Solicitors as part of a new strategic partnership between the firms.
As partners, Edward Quigg and James Golden will be able to provide Edwards & Co clients with specialist knowledge in the construction sector, while Quigg Golden clients will be able to access litigation services from Edwards & Co.
Both firms will continue to trade separately and retain their own own names and identity. Edwards & Co neighbours the Belfast office of Quigg Golden, which also has offices in London, Maidstone and Dublin.
Meanwhile, senior partner Dorcas Crawford will retire from Edwards & Co following an illustrious career to focus on providing education, facilitation and mediation to commercial and third sector organisations. Philip Gordon is also joining the partnership as the litigation partner.
Commenting on the firms' co-operation, Mr Quigg said: "This has been a natural decision for our business, having spent the last 10 years getting to know the senior team and colleagues who have worked next door to us.
"Edwards & Co is a respected legal firm and this opportunity comes at a time when there is confidence coming back into the market following the challenges of the last year.
"Our clients will now be able to benefit from the litigation expertise within this company, while Edwards & Co's client base will be able to tap into our specialist knowledge in the construction sector across the UK, Ireland and the Middle East."
Michael May, partner at Edwards & Co, said: "This is a new chapter in the Edwards & Co story, and we look forward to forming a close working relationship with the Quigg Golden team.
"We will continue to provide our full range of legal services. Our clients will find that it is very much business as usual and that they will now have access to a new range of legal specialists in Northern Ireland, Ireland and the UK which we believe will deliver strong outcomes in the future."
Mr Golden added: "By this development, we are going to be maximising our talent base, sharing learning and providing easy access across the specialties to best serve our clients.
"I welcome this new stage of our growth. It will widen our services in Belfast and give our Northern Irish clients access to something more comprehensive. Both senior teams are aligned on what we hope to achieve in the coming years."