NI: QUB School of Law appoints US business ethics expert as honorary professor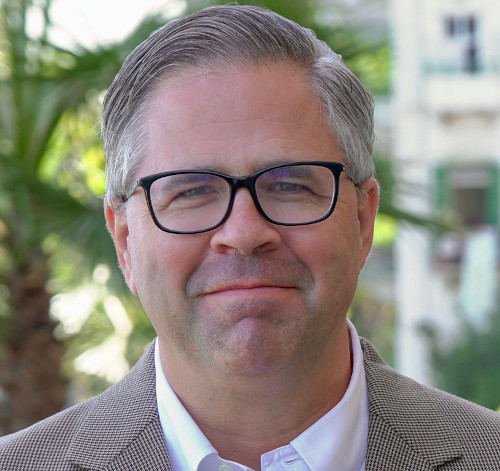 Queen's University Belfast School of Law has announced the appointment of business ethics expert Professor Harry Van Buren III as an honorary professor.
Professor Van Buren is the Barbara and David A. Koch Endowed Chair of Business Ethics at the University of St. Thomas' Opus College of Business in St. Paul, Minnesota.
He holds a PhD in business ethics from the University of Pittsburgh's Katz Graduate School of Business and has published extensively, including in collaboration with a research network that extends across North America, Australia, Asia, and Europe.
Professor Van Buren's work bridges legal and business scholarship on business and human rights. In his recent work he has addressed questions around modern slavery and human trafficking in business supply chains.
He will play a key role in further developing QUB School of Law's strength in business and human rights research and education. He will contribute at all levels to teaching on corporate governance and business and human rights.
He will also act as a mentor and leader for research in business and human rights, focused especially on how business responsibilities are framed within corporate perspectives and processes.
Dr Marek Martyniszyn, head of school, said: "It is a privilege to welcome Prof Van Buren to the School. Prof Van Buren's deep commitment to mentoring students and colleagues is at the core of his work. We are especially delighted that he is joining the School in this light and very much look forward to working with him in the years to come."
Dr Ciara Hackett said: "Harry's appointment confirms the massive contribution he has already made as a mentor to business and human rights scholars in the Law School. We very much look forward to deepening our collaboration with him and to working together in developing research on business responsibilities for human rights."
Dr Ciarán O'Kelly said: "We are delighted that Harry's role in our scholarly community has been recognised through his Honorary Professorship. We are very excited to move forward with him in building the Law School's strengths in this important field."
Professor Van Buren added: "It is an honour to be conferred an honorary professorship at the Queen's University Belfast School of Law, which is at the forefront of essential conversations about the nature and content of business obligations for human rights.
"I am excited to be affiliated with such an outstanding group of faculty who are conducting high-quality research in this area and teaching students who will contribute much to making business practice more ethical and humane."