Q&A: Lizzie Colvin, employment lawyer and Irish Olympian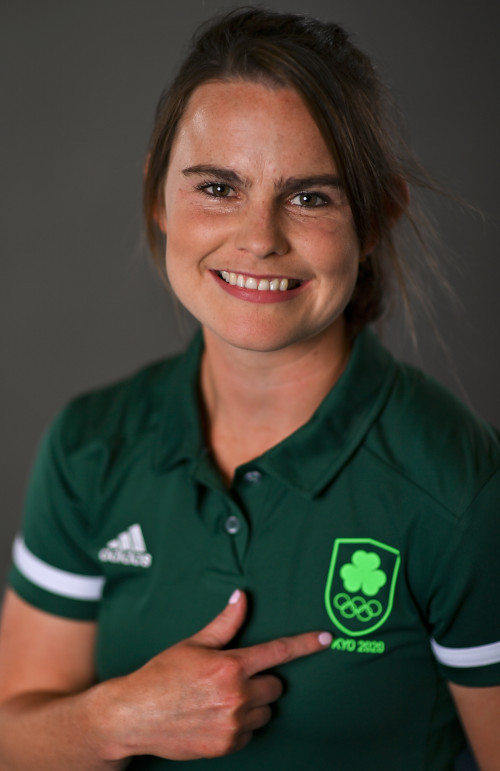 Employment lawyer Lizzie Colvin has just returned to Belfast after a few weeks in Tokyo, where she represented Ireland in the women's Olympic hockey team.
Ms Colvin, who works with DWF, discusses how she moved into employment law and how she manages to juggle her professional, sporting and home life.
---
Give a brief outline of your career to date.
I graduated in law and hold a practicing certificate for Ireland and Northern Ireland. After qualifying in 2017 I was lucky enough to join the team at the Belfast office of DWF – the global provider of integrated legal and business services. I've been working there ever since as an employment solicitor.
I'm also play hockey player for Belfast Harlequins and for Ireland. I've recently competed in the Olympics in Tokyo and have been able to do so thanks to DWF's commitment to diversity and inclusion in the workplace. The company has given me the scope to balance my professional and sporting careers and achieve many of the goals I've set myself – of which the Olympics has to top the poll. It has been intensive and demanding but also very rewarding and I have to thank my colleagues at DWF for all their support and encouragement.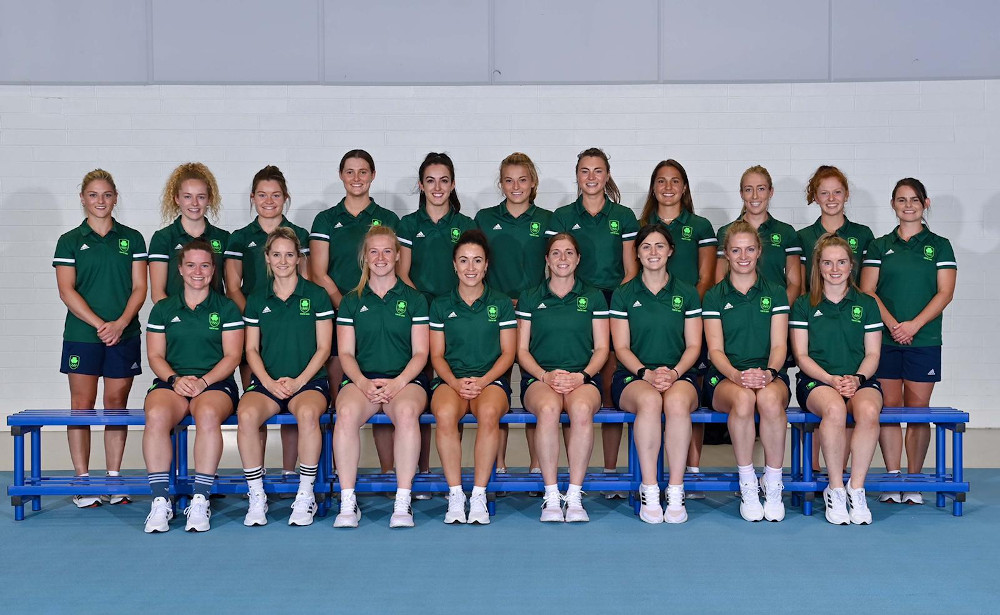 What was your favourite subject at school?
I always enjoyed English and History – and sport of course!
Did you go on to further/higher education, if so what did you study and where?
I was an undergraduate at Trinity College Dublin, and I completed my Professional Practice Course at Blackhall Place, also in Dublin.
How did you get into your area of work?
I applied for a place on a summer vacation scheme at a law firm in Dublin. I really enjoyed the experience as it gave me a great insight into the legal profession. I decided to apply for a trainee position and was delighted to get the job. My next move was to DWF in Belfast where I specialised in employment law.
Is this what you always wanted to do?
Yes, I have always loved reading and writing, and law offers me the chance to combine both. I have to admit I was also fascinated with crime/legal novels and movies, and I think that inspired me too.
Were there any essential qualifications or experience needed?
Having a basic law degree gives you a good head start but it's not the only route into a legal career and I have a number of friends in the profession who have completed other degrees. Likewise, studying law doesn't always result in a move into the legal profession, but it's a very solid degree and can pave the way into a host of other opportunities. It has worked out really well for me.
What are the main personal skills your job requires?
If you have a strong work ethic, are well organised, have good communication skills and are able to problem solve then you will do well in a career in law
What does a typical day entail?
A typical 'work' day involves a team catch up in the morning and then getting stuck into general client work which can involve anything from advising on employment issues to drafting or reviewing legal documents.
However, training for the Olympics meant most days were far from 'typical'! Until we left for Tokyo we were training 6-7 times a week, including two or three sessions in Dublin, which involved overnight stays and then travelling back up to Belfast to work the rest of the week. I also had pitch and gym sessions before and after work so I had to be fairly organised during the day to make sure I finished all my work on time and was prepared before training sessions. I'm very lucky that DWF allows me to work flexible days and the company has always been extremely accommodating when I needed time off for training camps and competitions. It can be hard to find the work/sport balance, but DWF has been incredibly supportive both in the Belfast office and across the wider UK employment team which has really made the difference.
What are the best and most challenging aspects of the job?
Every day can be very different, sometimes presenting challenging situations that you've never dealt with before. I really enjoy working closely with clients and providing practical advice to help them resolve some of the tricky situations which can arise between an employer and employee.
Why is what you do important?
Employees are one of the highest overheads for any business so it's important for an employer to regulate the relationship with their employees not only to protect themselves from a legal perspective but also to enable their business to prosper.
How has Covid-19 impacted your business/role?
Covid-19 had a huge impact on the economy, particularly on the workforce. Many of our clients have sought guidance on the government's Covid-19 response including the furlough scheme, lay-offs, restructuring, redundancies and health & safety requirements in the workplace. We've also seen a significant increase in tribunal cases arising out of business' response to the Covid-19 pandemic and we have provided detailed advice about what preventative measures can be taken by employers to avoid future litigation.
What adjustments have you had to make?
Like many others I've spent the majority of my week working from home with 1-2 days in the office (with social distancing measures in place). Between that and my hockey training schedule, it has been a busy time.
What advice would you give anyone looking to follow a similar career path?
Get as much work experience as possible to see if it's for you and don't be afraid to try lots of different practice areas. Law has such a broad spectrum of legal services that there is usually one that will be the right fit.
If you weren't doing this what would you like to do?
I would have loved to have opened my own coffee shop and bakery, but I wasn't willing to get up that early every morning! A full-time professional athlete would also have been the dream but unfortunately hockey doesn't pay that well.
What is the one piece of advice you would give to yourself on your first day?
Ask lots of questions and read around your practice area as much as possible.
Describe your ideal day off.
Hiking up the Mourne mountains on a sunny day with my husband and my pup with a packed lunch and a decent cup of tea in my backpack.
And finally, what's the key to any successful job search?
Try to reach out to current employees or recent leavers to understand what the job really entails. The people and the culture are important factors in any job search.