NI: PSNI has 'questions to answer' over disparity in policing protests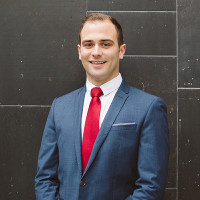 The PSNI has "questions to answer" after taking a light-touch approach to far-right protests in Belfast a week after fining dozens of Black Lives Matter protesters, a solicitor has said.
Hundreds of people attended a Belfast rally to "protect our statues" on Saturday, one of a handful of events organised across the UK in response to the defacing of statues at some BLM protests.
No fines were issued to the participants despite dozens of fines being handed down at BLM rallies in Belfast and Derry the week beforehand.
Amnesty International and the Belfast-based Committee on the Administration of Justice (CAJ) were among those who raised concerns about the police approach to the BLM protests.
Solicitor advocate Ciarán Moynagh of Belfast-based Phoenix Law, who is supporting a number of fined BLM protesters, told Irish Legal News that events over the weekend "drive a coach and horses through the PSNI's justification on how they policed the Black Lives Matter rally".
Mr Moynagh said: "Last week they claimed the issues were purely about more than six people associating together. We are yet to see how what occurred at the City Hall yesterday is different – aside from the approach of the PSNI. They now have questions to answer on this.
"Police had different messaging on social media. Last week, they stated people attending the protest should expect to be turned away, fined, and referred to the Public Prosecution Service. This week they merely 'urged' people to stay away.
"The reality is the PSNI actions make the fines issued at Black Lives Matter rally unjustifiable and more offensive."
PSNI Assistant Chief Constable Barbara Gray told BBC News that the PSNI "had a substantial evidence gathering operation in place" over the weekend and "evidence gathered will now be reviewed and we will work with our partners in the Public Prosecution Service as appropriate".