Professor Mary McAleese named next TCD chancellor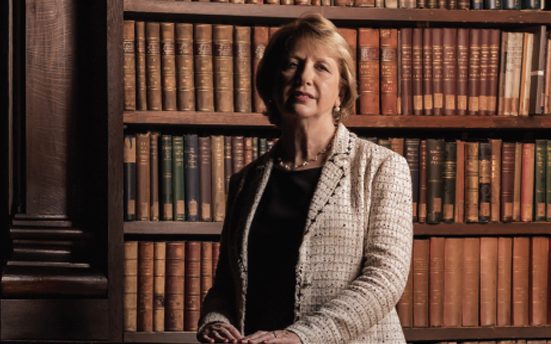 Former Irish president Professor Mary McAleese has been officially named the next chancellor of Trinity College Dublin.
The Belfast-born former barrister previously held the position of Reid professor of criminal law, criminology and penology at the university from 1975 to 1987 and has been involved in numerous TCD events and initiatives over subsequent years.
She succeeds Dr Mary Robinson – her predecessor as president of Ireland and also a former professor of criminal law at TCD – in the role.
Dr Patrick Prendergast, Provost of Trinity, said: "Trinity College Dublin is honoured to have an academic of such great distinction as Dr Mary McAleese as Chancellor of the University of Dublin. We now look forward to her participation in the life of the College."
Paula Murphy, registrar at Trinity, added: "There was widespread support among University Senate members in the nomination of Dr McAleese for the role of Chancellor.
"As Registrar, I very much look forward to working with the incoming Chancellor and joining the College Community in welcoming her most warmly to this important position as head of the university."