NI: Prisoner launches legal action over sex ban in Maghaberry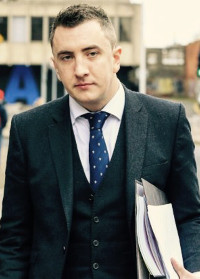 A prisoner in HMP Maghaberry has launched a judicial review of the ban on sexual contact between inmates and the restriction on access to condoms in the prison.
The anonymous inmate's challenge against the Northern Ireland Prison Service (NIPS) is believed to be the first of its kind and alleges that the policy amounts to a breach of the Human Rights Act 1998 and the European Convention on Human Rights.
Solicitor Gavin Booth of Phoenix Law said in legal documents that the inmate is requesting items that are frequently made available in prisons in England and Wales.
The requested items included condoms, lubricants, dental dams, and disinfectant tablets, together with information about sexually transmitted and blood-borne infections.
The inmate says he is challenging a failure by NIPS to permit "effective access to preventative measures to prevent sexually transmitted infections".
The legal action also challenges what is described as the "unwritten and/or unpublished position of the NIPS that prisoners are not permitted to engage in consensual sexual activity".
Legal papers have indicated that the South Eastern Health and Social Care Trust, which oversees the running of medical services at Maghaberry, supports the provision of such items. The Irish News reports that a senior official of the Trust said the trust had made "numerous representations to this effect" and that it had been advised by NIPS that "these items cannot be distributed within the prison".
Mr Booth said: "Our client is rightfully pursuing an application for a judicial review following a refusal by the Prison Service to provide him with condoms in order to have safe sex while in prison.
"We are long past the days that this should be a taboo subject when in reality this is a sexual health matter. The reality is a section of prisoners are having sex in prison with each other and prisoners should have the option of having sex in a safe way."