Prison healthcare in Northern Ireland requires 'significant uplift' in funding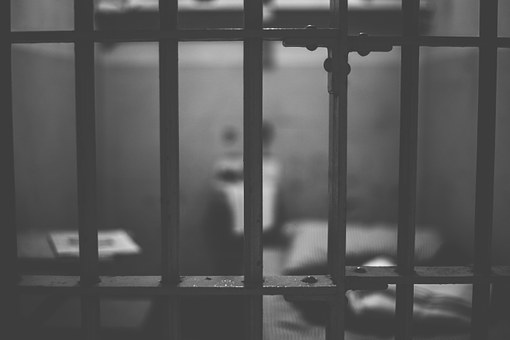 Prison healthcare in Northern Ireland is characterised by underfunding and delays, with a £4 million budget boost needed just to bring it in line with funding levels in England and Wales, a long-awaited review has found.
The Regulation and Quality Improvement Authority (RQIA) has published its review into the care of vulnerable people in Northern Ireland's prisons, which was first announced in 2016 after a series of deaths in custody.
It calls for a "significant funding uplift", warning that funding levels to date have been "determined by a historical figure, supplemented by an annual uplift, rather than being founded on a meaningful formula or needs assessment".
The RQIA could not establish how much funding was specifically spent on mental health, but said "one can extrapolate that it falls below par".
"All of this occurs in spite of a higher demand for mental health provision within the general Northern Ireland population," it noted. "The increased level of need is such that there is an argument for even greater funding to be provided within Northern Ireland prisons, not less."
Prisoners "described an overstretched system, an over reliance on peer support and a situation where vulnerable people were being left without appropriate specialist input, only being attended to when their mental health reaches crisis point", according to the report.
The expert review team has made 16 recommendations in its 68-page report which it said will, if fully implemented, support better outcomes for vulnerable prisoners, including the avoidance of harm, better prospects for treatment and rehabilitation, reduced reoffending, and reduced risk to wider society.
Justice minister Naomi Long said: "This review was jointly commissioned by the Departments of Justice and of Health in response to concerns about how best to keep vulnerable prisoners safe when in the care of the prison service.
"RQIA's report provides an insight into the challenges faced by people in custody and the staff who provide care and support to vulnerable people in prison on a daily basis.
"While it highlights a need for improvement in how services are planned and delivered, as well as a need for a co-ordinated effort across the criminal justice and health and social care systems, it also recognises the commitment of prison staff as they seek to meet the needs of some of the most complex, challenging and vulnerable members of our society.
"The Department of Justice will take into account RQIA's findings and recommendations, and we will work with the Department of Health to oversee its implementation."