Press regulators reissue call for defamation law reform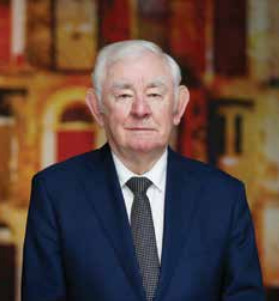 Ireland's defamation regime is having a detrimental impact on press freedom and the commercial viability of the press, the Press Council of Ireland and the Office of the Press Ombudsman have said.
The independent press regulators repeated their call for the government to complete a long-promised review of the Defamation Act 2009 in their annual report for 2019, published yesterday.
Justice Minister Charlie Flanagan previously promised that a review of the Act would be completed by the April 2019, but the timescale has repeatedly slipped. He told a symposium last November that he would bring legislative proposals to the Dáil before the summer 2020 recess.
Writing in introduction to the annual report, Seán Donlon, chairman of the Press Council, said: "When people are defamed they are entitled to take court action for any wrongful loss of reputation.
"However, if the award is so large and the consequences so harsh that publishers run the risk of going out of business, there is a real danger that democracy will suffer through the suppression of the means of communicating facts and opinions."
In a statement, the regulators also said the "rapid decline of economic activity from the COVID-19 lockdown" meant that the future of the Irish press is "very uncertain".