NI: Police watchdog calls for review into legacy disclosure failings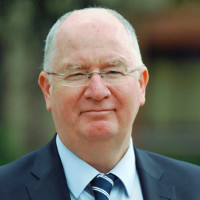 The Police Ombudsman for Northern Ireland (PONI) has called on the Department of Justice to launch a review into police failures to disclose "significant" evidence related to legacy cases to the watchdog.
Dr Michael Maguire said his investigators had identified significant, sensitive information, some of which relates to covert policing, which is held by the PSNI but was not made available to his staff during investigations into events during the Troubles.
Commenting today, PSNI Deputy Chief Constable Stephen Martin said police "never sought to deliberately withhold this information from PONI and we deeply regret that the researchers responding to the PONI request were unable to find and disclose it".
The PSNI only became aware of the failings when "a different researcher working elsewhere in the PSNI found the material while preparing for disclosure in response to civil litigation".
A number of bereaved families have been informed about the development.
The PSNI has said it now aims to give PONI staff "full and unfettered access to our legacy systems" and is seeking legal advice on how to progress this.
However, it added that it would still prefer to hand over all information and disclosure responsibilities to a Historical Investigations Unit (HIU), which "would provide for high levels of independence and would promote public confidence in sensitive areas such as disclosure".
The establishment of the HIU was part of the 2014 Stormont House Agreement and the UK Government's 2017 manifesto for Northern Ireland, but political agreement is still missing.
Dr Maguire has contacted the Department of Justice to ask that an independent review be carried out into the methods police use in disclosing information.
In response, Mr Martin said: "We would welcome any independent review that would help support us in that work; but it must be acknowledged that the changes required will need significant financial investment. PSNI have for a long time made clear that we are not adequately resourced to deal with the past and we have an outstanding business case with the Department for Justice for further substantial investment in our disclosure processes."