NI: Podcast aims to reclaim 'activist lawyer' and fight back against government attacks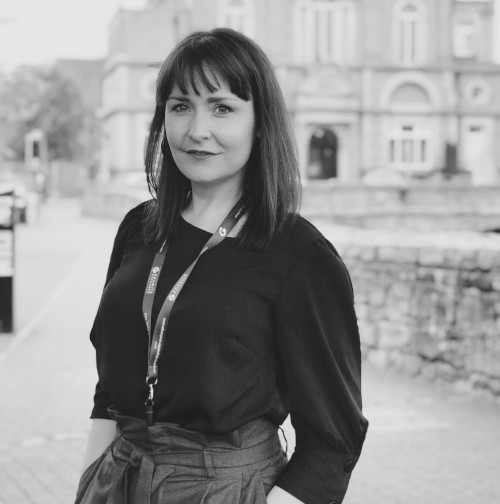 A new podcast hosted by a Northern Ireland immigration solicitor is aiming to reclaim the phrase "activist lawyer" in order to fight back against government attacks on the legal profession.
Sarah Henry, director of immigration services at Newry-based Granite Immigration Law, launched the Activist Lawyer podcast this month and has already welcomed a range of human rights lawyers and legal commentators as guests.
The project comes in the wake of international condemnation of disparaging remarks made about lawyers by Home Secretary Priti Patel and Prime Minister Boris Johnson.
Ms Henry said: "The Home Office has been particularly vocal and overt in what it is trying to do to bring about public sympathy for the government's anti-immigration policy.
"They have been increasing the use of phrases such as 'lefty do-gooder' and 'activist lawyer' to paint in the mind of a certain element of their base voter a picture of a mythical enemy that needs to be fought against.
"It is part of a wider attack on the independent legal profession that has included reduced access to legal aid for all types of cases, not just immigration, and against the right to take judicial review proceedings."
The podcast, launched by Ms Henry with assistance from law student Jack McClelland, aims to boost the confidence and profile of local human rights lawyers and campaign groups, giving them a platform to talk more openly about their work in positive ways.
Guests so far have included Jonathan McKeown, chairman of JMK Solicitors; immigration lawyer Sinéad Marmion; employment and equality solicitor Rosemary Connolly; legal commentator and academic Eileen Fegan; and Phoenix Law co-founder Darragh Mackin.
Mr McKeown is the founder of Granite Exchange, the serviced office and meeting room venue in Newry which houses the studio used to record the podcast.
Human rights lawyers interested in appearing on the podcast have been encouraged to get in touch to appear as a guest in 2021.
Ms Henry said: "'Activism' and 'do-goodery' are things I signed up for when I decided to be a solicitor. They are not traits to be ashamed of – they are what is expected of you if you really want to call yourself a solicitor or a barrister or be a proponent for positive change in the world."