Immigration lawyers hit out at 'unworkable' practice direction with 'chilling effect'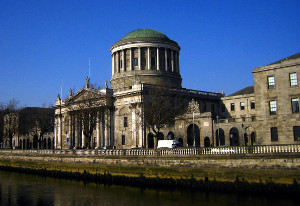 Immigration and asylum lawyers have told Irish Legal News that a new practice direction issued by the president of the High Court is "unworkable".
The new direction, issued by Mr Justice Peter Kelly on 17 December, places a significant burden on solicitors to include additional information in applications for judicial review of immigration and asylum decisions.
It includes "every statement/representation made by the applicant or by any other member of his/her family … to any immigration body in Ireland or other jurisdiction", as well as details of any criminal or civil proceedings involving the applicant in the State or abroad.
The new requirements apply to pending applications as well as new ones, and lawyers have been given a deadline of this Friday 18 January to submit any missing paperwork.
Dublin solicitor Wendy Lyon, who specialises in immigration and asylum law, told ILN: "There is general agreement among immigration solicitors that this practice direction is unworkable. Some of the rules are impossible to comply with and some would be unethical to comply with.
"It's very concerning that immigrants are being singled out for these onerous requirements. What does this say to our new communities about what Ireland thinks of them?"
Ms Lyon added: "Most concerning is the chilling effect that the practice direction will have on bringing cases in the first place. It will inevitably result in fewer cases being brought - and not because there is no merit to them.
"The statistics would show that most cases in the High Court immigration list are either won by the applicants, or settled in favour of the applicants. This demonstrates that judicial review plays a vital role in checking unlawful decision-making by the Minister for Justice. The more that role is curtailed, the more free the Minister is to simply ignore the restraints placed on him by the Oireachtas, Europe, and the Constitution."
According to The Irish Times, a group of immigration solicitors are planning to write to Patrick Dorgan, president of the Law Society, to request an urgent meeting to discuss the direction.
Barristers Colm O'Dywer SC, Patricia Brazil and Garry O'Halloran are also said to have voiced their concerns to Mr Justice Richard Humphreys in the High Court yesterday.