Planning exemptions for solar on rooftops brought into effect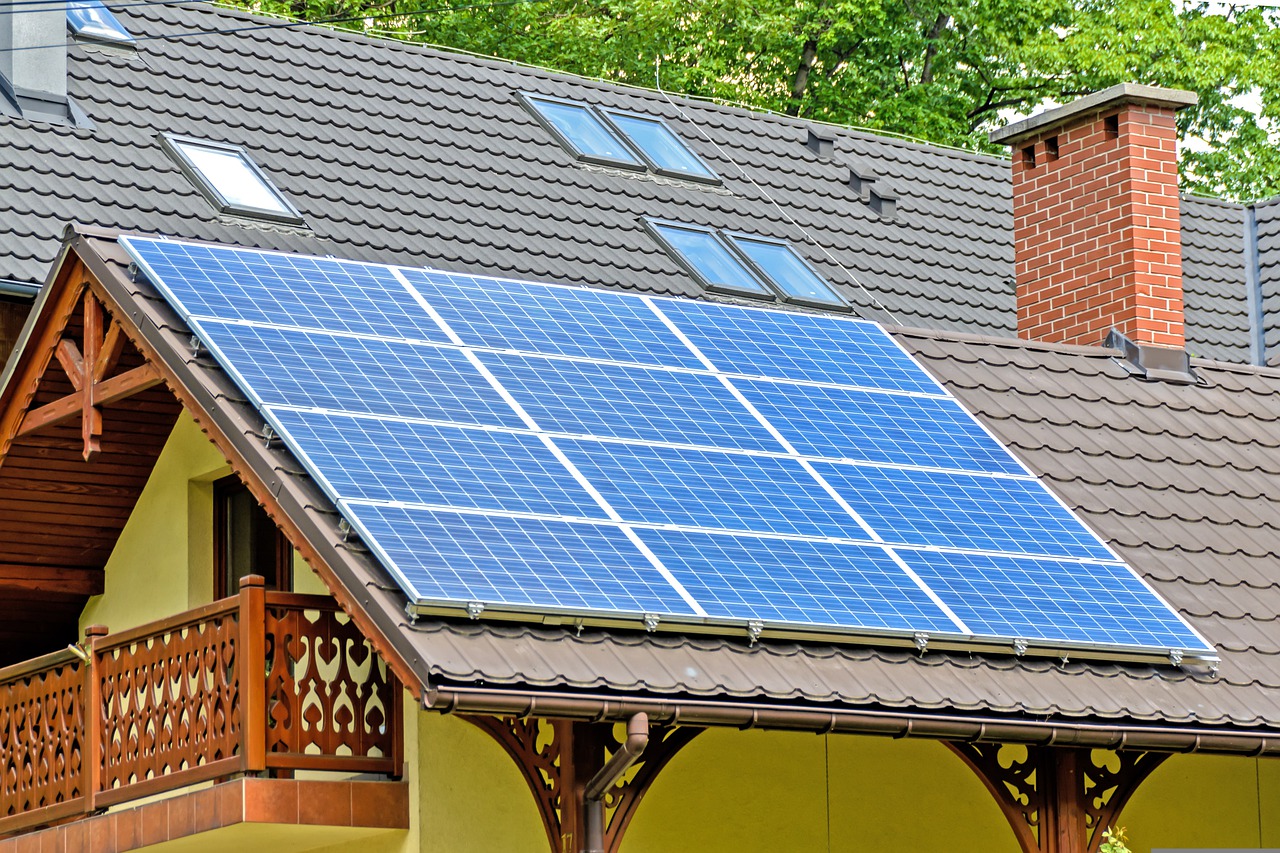 New planning exemptions for the installation of solar panels on the rooftops of houses and certain non-domestic buildings have been brought into effect.
The regulations signed into law by housing minister Darragh O'Brien aim to bring Ireland into line with the EU's Solar Rooftops Initiative by making permitting procedures for installing solar on rooftops shorter and simpler.
The exemptions are set out in the Planning and Development Act 2000 (Exempted Development) (No. 3) Regulations 2022 (S.I. No. 493 of 2022) and the supporting Planning and Development (Solar Safeguarding Zone) Regulations 2022 (S.I. No. 492 of 2022).
"With these new exemptions we are removing barriers and ensuring that individuals, communities, businesses and farms can generate their own electricity, reduce their own bills and play their part in creating a zero-carbon future fuelled by renewable energy," Mr O'Brien said.
"These changes will facilitate the rollout of rooftop solar panels and, coupled with the government-supported SEAI Solar PV grant, will see more people install solar panels across the country. This has the added benefit of increasing Ireland's energy security, a major challenge given current energy pressures.
"These regulations implement an important commitment in the programme for government and will help Ireland meet the government's climate action plan targets."
Peter Burke, minister of state with responsibility for local government and planning, said: "Houses, regardless of location, will now be able to have solar panels installed on their roofs without any requirement for planning permission, which I know will be very welcome to many homeowners.
"The new exemptions for educational/community/religious buildings will also give institutions such as schools greater opportunity to reduce their energy bills. The new exemptions will provide new financial and climate-related opportunities for farmers, underpinned by available grants."