Pinsent Masons launches service for in-house lawyers in Ireland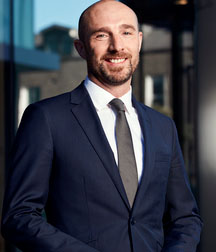 Pinsent Masons has announced the extension of its Vario service for in-house legal teams to Ireland.
Vario matches in-house legal teams with experienced flexible lawyers who can be parachuted into businesses to help support on specific projects or to cover staff absences and over particularly busy periods.
The service celebrates its 10th anniversary this year and has expanded its international footprint from the UK to include Australia, Singapore, Hong Kong and Germany.
Pinsent Masons Vario will be led out of the firm's Dublin office by Vario account manager Rhys Davies, who will be responsible for building up the team of consultant lawyers.
Andreas Carney, partner at Pinsent Masons in Dublin, said: "Demand in Ireland for alternative legal services is high, and expanding the firm's Vario offering here will certainly help meet some of this demand.
"We are hoping to attract Irish legal talent from across the country, and maybe even tempt back some lawyers who have taken their talents abroad or had a career break.
"We see the Vario provision benefiting a wide range of businesses, from financial services and technology to infrastructure and energy. It is an exciting time for the Irish legal market, and we believe Vario will be a welcome addition."
Geraldine Kelm, partner and head of flexible services for Pinsent Masons Vario, said: "We see a real gap in the Irish market for Vario's flexible resourcing provision. Clients are looking for solutions to improve efficiency and bridge gaps to resource larger projects, manage heavy workloads and planned or unplanned absences in their legal teams. Vario's flexible lawyers are often the perfect solution to bridge those gaps.
"Not only that, but we believe there is a real desire amongst lawyers in Ireland to work in a unique way. Vario offers lawyers a way to engage in high-quality work with big name clients in a more flexible way which suits their own work life balance. We are excited to be able to launch Vario in Ireland to benefit our clients, both existing and future, and Irish-qualified lawyers looking to take their career in a new direction.
"Each time we bring Vario to a new jurisdiction we adapt to ensure we are offering the most tailored solution for our clients. However, what does not change is our commitment to providing legal professionals who are technically skilled and have been professionally assessed as having the right qualities to immediately add value to in-house teams. This is one of our differentiators and will continue to be so as we grow the business."
Vario is also launching its company secretarial services in Ireland, providing chartered company secretaries and experienced paralegals to businesses.