Lawyers invited to join Belfast Pride parade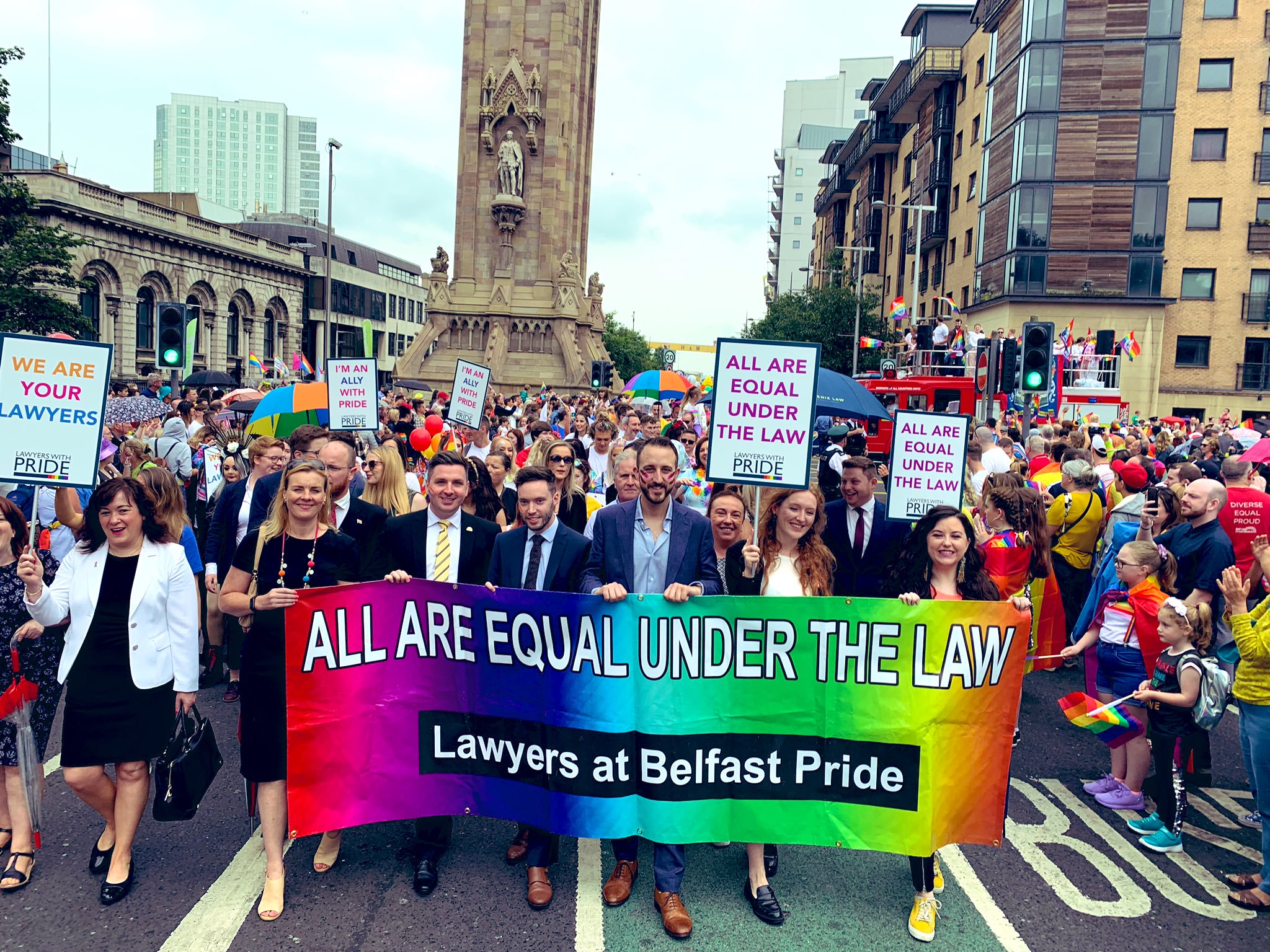 Lawyers with Pride has invited all those working in the legal sector to join the Belfast Pride parade this weekend.
The legal bloc is gathering at Custom House Square from 12.30pm this Saturday 30th July, with the parade leaving at 1pm.
Ciarán Moynagh, a partner at Phoenix Law who is helping to organise the bloc, told Irish Legal News: "We are delighted that the Belfast Pride parade is back for 2022. It is a great day for celebration and an opportunity to show that the Northern Ireland legal sector is part of and supports the LGBTQI+ community.
"We are honoured to have the continued support of firms like Phoenix Law and Pinsent Masons being core participants and we welcome the inclusion of the Law Society of Northern Ireland and other law firms this year as first-time joiners. We are positive that our numbers will continue to grow."
More information can be found on the Lawyers with Pride Facebook page.