Our Legal Heritage: 101 years since the first women joined the Bar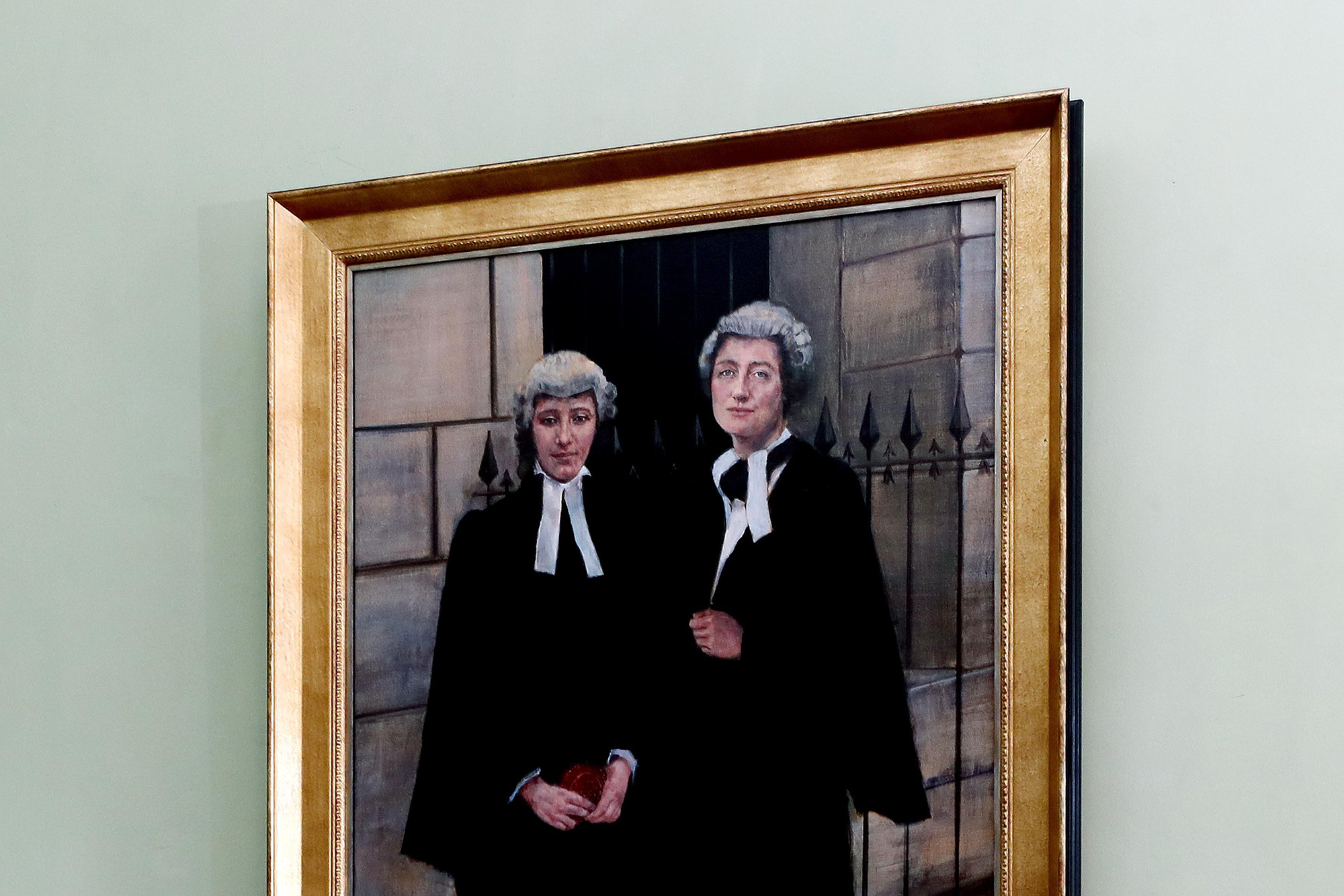 The first women were admitted to the barristers' representative body 101 years ago today.
Both Frances Kyle and Averil Deverell became students at the King's Inns in 1920 after the Sex Disqualification (Removal) Act 1919 and a resolution of the King's Inns Benchers enabled women to become barristers.
Frances Kyle hailed from Belfast where her father owned a draper's shop. She had an exceptional mind, as highlighted by her being awarded the John Brooke Scholarship for placing first in the Bar exam.
Ms Kyle was admitted to the barristers' representative body two days after her 29th birthday and was called to the Bar in Northern Ireland one week later. Ms Kyle's last listing in the law directory was in 1931, indicating that she experienced difficulties finding work. The trailblazer died of cancer in 1958.
Alongside 18 men and Frances Kyle, Averil Deverell was also admitted to the barristers' representative body on November 1st 1921. She was the first woman to practice as a barrister in Ireland and appear before the Supreme Court. In 1928, Ms Deverell also became the first woman to appear before the Pricy Council just seven years after she joined the Bar.
Ms Deverell was from Wicklow where her Dad was a solicitor. She worked with the ambulance corps during World War I and also studied law at Trinity College Dublin where she graduated from in 1915. After completing further studies at the King's Inns and being admitted to the Bar, Ms Deverell was a passionate advocate of gender equality in the legal profession. She practiced as a barrister for over 40 years, retiring in 1969. Ms Deverell died 10 years later at the age of 86.
There are currently 764 female members of the Bar representing 36 per cent of the Bar's overall membership just over a century on from Frances Kyle and Averil Deverell becoming the first female barristers in Ireland and England. Four in ten junior counsel are women while only 17 per cent of senior counsel are female.
A recently unveiled portrait of Frances Kyle and Averil Deverell by artist Emma Stroude now hangs in the Bar Room at the King's Inns. The painting was commissioned as part of 'In Plain Sight', an initiative celebrating women's contributions to law in Ireland.