NI: Ombudsman to investigate policing of protests during COVID-19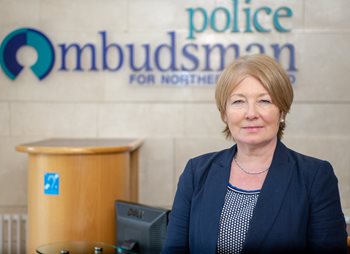 The Police Ombudsman for Northern Ireland has launched an investigation into the PSNI's enforcement of public health regulations at large public gatherings, including recent Black Lives Matter protests.
The investigation will consider whether police have been consistent in their approach to issuing fixed penalty notices on such occasions.
Last week, solicitor advocate Ciarán Moynagh of Phoenix Law, who is supporting a number of fined BLM protesters, told Irish Legal News that the PSNI had "questions to answer" after taking a light-touch approach to far-right protests in Belfast a week after fining dozens of BLM protesters.
Police Ombudsman Marie Anderson said: "The powers to enforce the public health regulations came under new legislation and there is the likelihood that they will continue to be enforced for many months to come.
"It is in the public interest that there be an independent assessment as to whether the associated police policy is being applied consistently.
"If we identify inconsistencies and can make recommendations which will help improve policing of public gatherings, we will do so promptly.
"If, however, we identify that there have been good reasons for taking different approaches on occasions, that is something the public should know and understand."
The legality of the fixed penalty notices is not a matter for the Police Ombudsman's Office but one for the courts, she added.