Ombudsman calls for remit to cover how asylum applications are assessed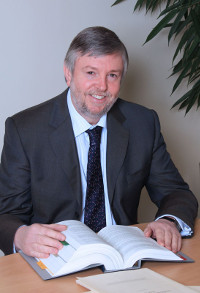 The Ombudsman, Peter Tyndall, has called for his remit to be extended to include how asylum applications are assessed by the Minister for Justice.
Mr Tyndall appeared before the Oireachtas joint committee on justice and equality this morning to discuss the Direct Provision system.
In his address, he noted that the streamlined asylum assessment process introduced in January 2018 had reduced the time taken to make substantive decisions on applications, but warned that many asylum seekers whose cases are being assessed under the previous process have been waiting three years or more for a substantive decision.
He said: "While my remit over the administration of the Direct Provision system was confirmed in April 2017, it remains the case that I am precluded from examining complaints about the asylum process itself.
"The core decisions on asylum applications are made by or on behalf of the Minister for Justice and Equality and are properly outside of my jurisdiction.
"However, I do not see the same case for the exclusion of the administrative process through which asylum applications are assessed. I believe that my remit should be extended to include that process, and I respectfully ask for the committee's support for this extension."