NI: O'Reilly Stewart Solicitors to continue sponsorship of Cycling Ulster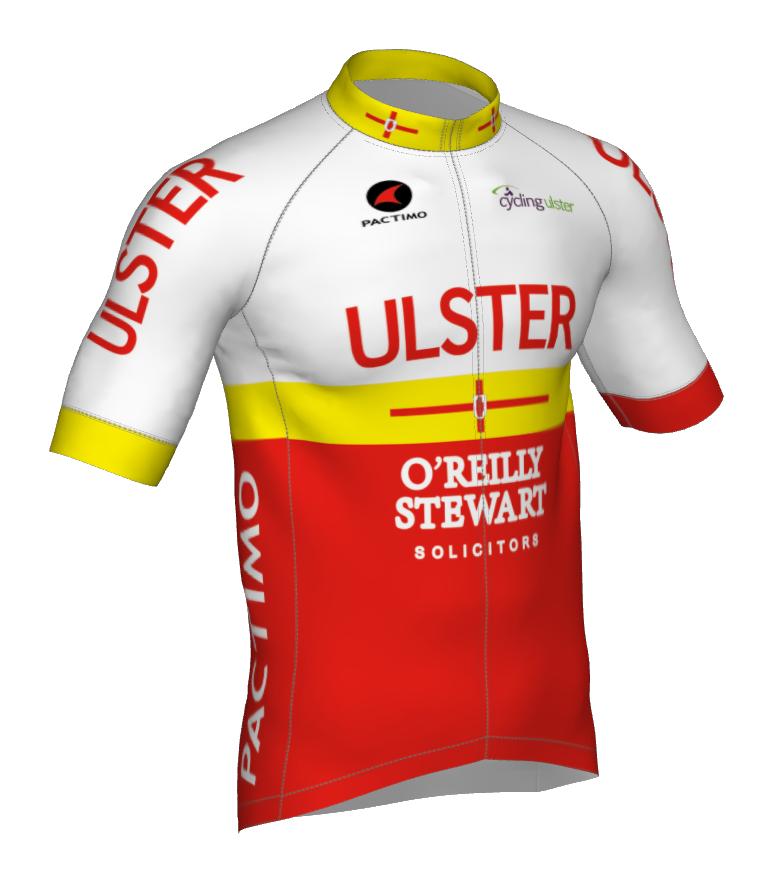 Belfast firm O'Reilly Stewart Solicitors will continue its sponsorship of Cycling Ulster's racing kit for the 2019 and 2020 seasons.
The firm's name is emblazoned across the new kit, supplied by manufacturer partner Pactimo.
Tommy McCague, chairman of Cycling Ulster, said the provincial governing body was "delighted to have O'Reilly Stewart Solicitors back on board as the main sponsor of our kit and are grateful for their continued support".
Kevin Hegarty, associate solicitor at O'Reilly Stewart Solicitors, added: "We are delighted to continue our sponsorship of the excellent new Cycling Ulster Kit which will be worn by cyclists competing in major events at both youth and adult levels.
"O'Reilly Stewart Solicitors remain committed to providing legal services to the cycling community, and to guiding cyclists through the legal process in the unfortunate event of an accident."