Northern Ireland to ban smoking in cars with children and sale of vapes to under-18s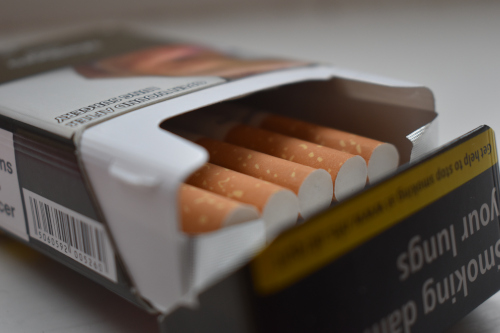 Regulations banning smoking in private vehicles when children are present and preventing the sale of nicotine inhaling products such as e-cigarettes to under-18s have been approved by the Northern Ireland Assembly.
The regulation concerning private vehicles where children are present builds on existing legislation which bans smoking in certain premises, places and vehicles including on public transport and in work vehicles used by more than one person.
Once the regulations come into force on 1 February 2022, it will be an offence for a driver to fail to prevent smoking in a smoke-free private vehicle.
It will also become an offence to sell nicotine inhaling products to children and to purchase, or attempt to purchase, such products on behalf of a child (a proxy purchasing offence). These offences mirror current offences relating to tobacco sales.
Health minister Robin Swann said: "Nicotine is highly addictive and, according to the World Health Organisation, exposure to nicotine whilst still in adolescence can lead to long-term consequences for brain development. In addition to the potential long-term health implications of nicotine vaping by teenagers, there are also concerns that the use of such products may act as a gateway into smoking.
"Responsible retailers will already have taken action to prevent sales of nicotine-containing e-cigarettes or vapes to under-18s. But for any who have not, my message is clear: sales of these products to children will not be tolerated – you risk a substantial fine and a ban on selling such products for up to three years."