Northern Ireland rights body raises areas of concern in annual report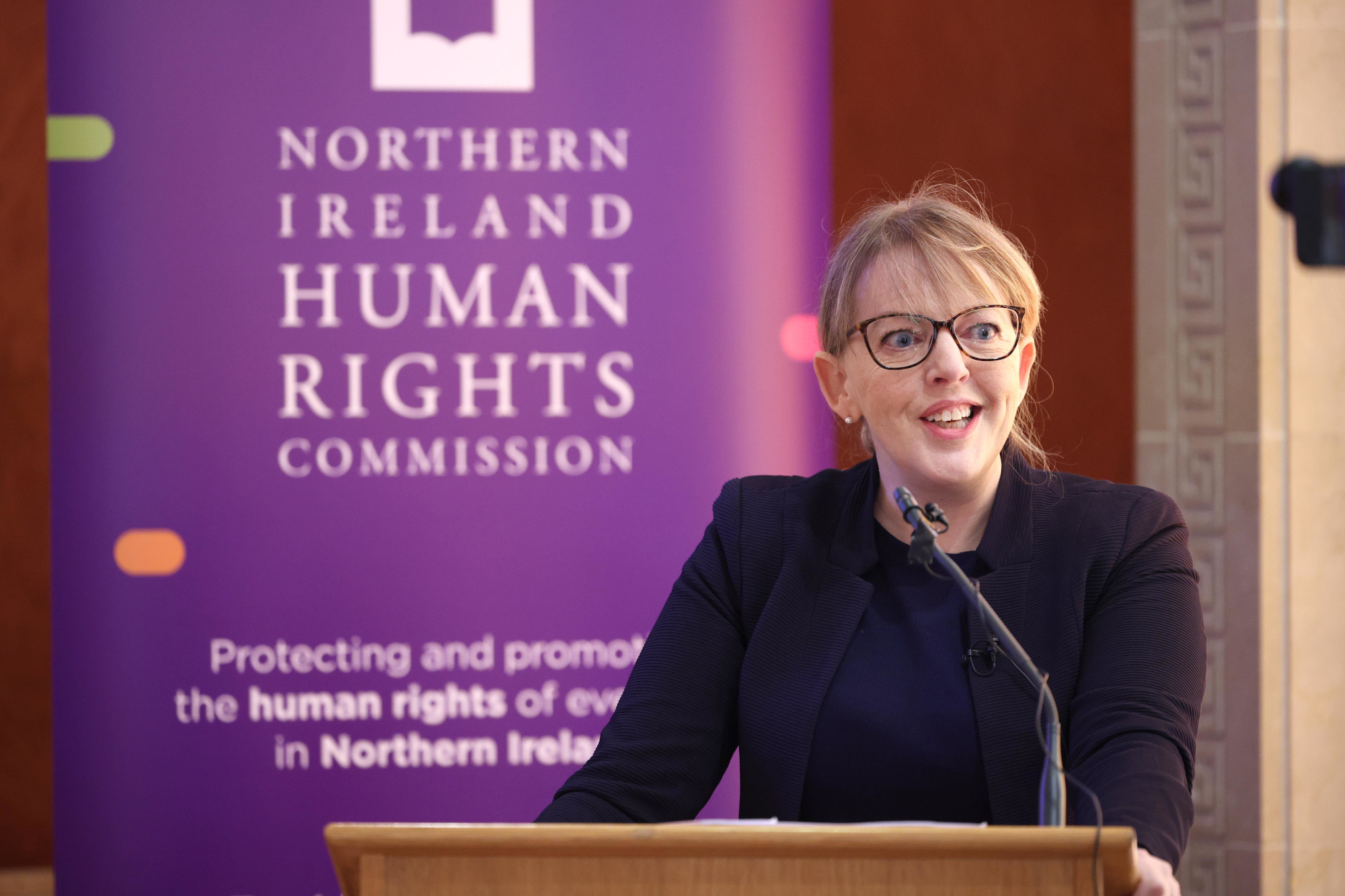 The Northern Ireland Human Rights Commission has warned there are "more areas of concern" in its latest annual human rights statement than in the previous year.
The rights body yesterday launched its statement for 2022, analysing human rights developments in Northern Ireland throughout the year.
Chief commissioner Alyson Kilpatrick was joined at the Stormont launch event by Gary Lightbody, musician and founder of the Lightbody Foundation, and Alex Maskey, Speaker of the Northern Ireland Assembly.
The annual statement assesses how the NI Executive, relevant public authorities and the UK government have taken action over the past 12 months to address ongoing or potential abuses of human rights.
This year's report shows significant areas of concern which have been amplified by the cost-of-living crisis and recovery from the Covid-19 pandemic.
Ms Kilpatrick said: "This year has been another challenging year for human rights in Northern Ireland as we are trying to recover from the worst of the Covid-19 pandemic, and facing a cost-of-living crisis, that will no doubt hurt most the people who are at greater risk.
"Our detailed assessment of rights' protection across Northern Ireland demonstrates even more areas for concern this year. That is on top of what we see as a threatened rollback of human rights contained in, for example, the proposed Bill of Rights (to replace the Human Rights Act), and the Troubles 'Legacy' Bill, both of which are of grave concern. We fear, not least, that they will establish a hierarchy of rights and rights-holders — the antithesis of universal human rights.
"This annual statement is published at a time when there is no devolved government, which is likely to exacerbate the concerns we have highlighted. At the very least, it is likely to slow down any response to the recommendations.
"The issues are profound and include NHS waiting lists; a range of children's rights issues such as the right to be free from child sexual exploitation; homelessness and poverty; and inadequate living conditions for people seeking asylum.
"It is not enough to have a body of laws if they are not enforced. It is not enough to speak the language of human rights if we do not convert that into positive action. We will continue to do all we can to ensure that these issues are dealt with."