NI: Northern Ireland Office to launch 'awareness campaign' over abortion and same-sex marriage plans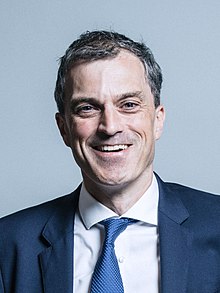 The Northern Ireland Office will soon launch an "awareness campaign" to set out how it plans to implement a law requiring abortion access and same-sex marriage to be introduced if devolution is not restored later this month.
The Northern Ireland (Executive Formation) Act 2019 requires the Northern Ireland Secretary to introduce secondary legislation providing for same-sex marriage and greater access to abortion if a Northern Ireland Executive is not formed by 21 October 2019.
Northern Ireland Secretary Julian Smith told MPs yesterday: "This House has spoken, and the duty to legislate will come into effect if the Executive are not back up and running before 21 October.
"My Department will shortly begin an awareness campaign to ensure that women and citizens across Northern Ireland are clear as to how we plan to proceed to regulate for these new legal duties."
He added: "I recognise that these are sensitive issues, and this Government's preference is that they are taken forward by a restored Assembly and Executive, but to those who now lobby me and others in Government to somehow change the law I say that the only way for these laws to be changed and shaped in the best interests of Northern Ireland is for the Northern Ireland party leaders to form an Executive and get back into government.
"To that end, following the frustratingly slow pace over the summer caused by a range of factors, I will this week work urgently with the Northern Ireland parties and the Irish Government to do everything I can to break the logjam and to get Stormont up and running. The time for that is now. The party leaders need to show leadership and do the right thing for the people of Northern Ireland."