Northern Ireland labour market showing signs of improvement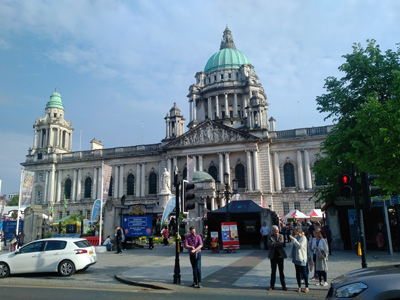 Northern Ireland's labour market is showing "signs of continued improvement" with fears of mass unemployment seemingly averted, an employment law expert at DWF has said.
The latest monthly labour market report was published by the Northern Ireland Statistics and Research Agency (NISRA) yesterday.
Elizabeth Colvin, employment law solicitor at the Belfast office of DWF, said: "The latest labour market report shows signs of continued improvement in the Northern Ireland labour market.
"The number of employees receiving pay through HMRC PAYE in NI in December 2021 was 773,400 which is an increase of 0.6 per cent over the month and 5.0 per cent over the year. This is the highest on record and the sixth consecutive month that employee numbers have been above pre-Covid levels.
"Headline figures for the period between September and November 2021 showed that the unemployment rate decreased by 1.0 percentage points (pps) over the quarter and increased by 0.1pps over the year while the total number of weekly hours worked in NI was estimated at 28.3 million, an increase of 4.3 per cent on the previous quarter.
"These figures reflect a positive quarter for the local labour market and has allayed some fears of significant unemployment arising from the recent closure of the coronavirus job retention scheme and new Omicron variant."