NI High Court: Father denied parental responsibility after raping his son's mother while the child was home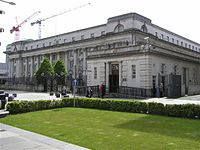 Northern Ireland's High Court has dismissed an application for parental responsibility where the father was found to be coercive, and had sexually assaulted the child's mother while he was in the home.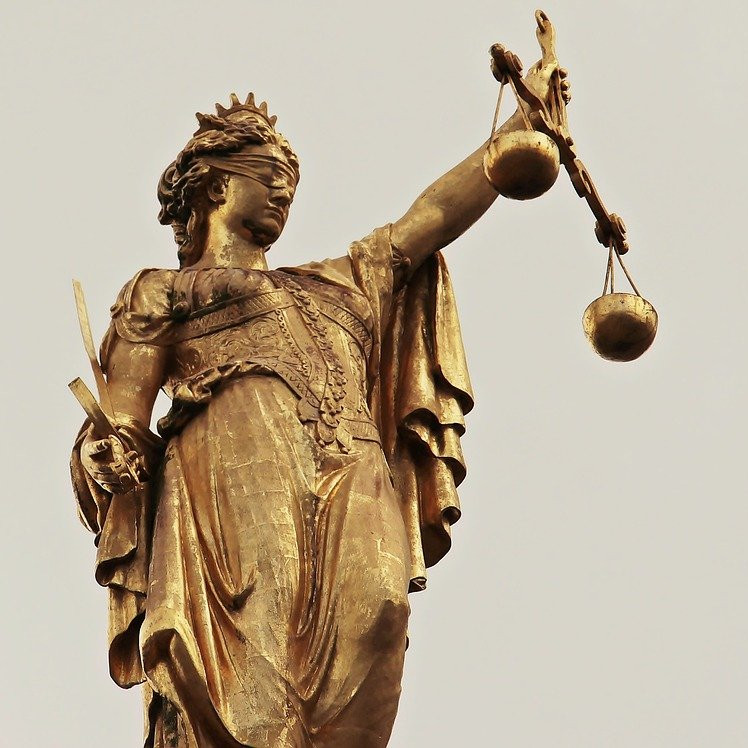 About this case:
Citation:

[2022] NIFam 25

Judgment:

Court:

NI High Court

Judge:

Mr Justice Michael Humphreys
The court did grant an indirect contact order between the father and son, but also granted a 200-metre non-molestation order to protect the mother.
Background
A, a father, sought a contact order and parental responsibility for his child, X. B, the mother, in turn sought a non-molestation order against A.
In 2020, Mr Justice Gerry McAlinden conducted a fact-finding hearing, which was concerned with whether A had raped B and subjected her to other physical violence. X and Y are the two children of A and B and are now aged seven and three years old.
The judge determined, amongst other violent acts, that A raped B in June 2016, and again in March 2018, as a result of which Y was conceived.
The judge commented: "[A] demonstrated woeful lack of insight immediately after the event when B clearly accused him of rape… A's insensitivity and lack of regard to B's physical and emotional integrity is unfathomable."
Following the events of June 2016, B and X left the family home in Bedford and sought refuge with Women's Aid before moving to Northern Ireland in October 2016.
There was periodical contact with A until the second rape occurred. A discovered B had become pregnant following the March 2018 rape by accessing her Amazon account without her consent. This led to a number of unwanted pregnancy-related gifts and messages being sent to B by A.
A's behaviour
In July 2021, B was walking home from town with the two children when A drove past them. This was completely unexpected since A had been living in England. Having observed them, A did a U-turn and pulled over in his car. A proceeded to hug X and informed B that he was looking at houses in the area.
A then sent an electric toothbrush as a gift for X through Amazon, demonstrating that he was aware of B's address.
In August 2021, B obtained an ex parte non-molestation order restraining A from using or threatening violence, intimidating, harassing or pestering B or from entering within 200 metres of B's home.
In February 2022, A moved from Bedford to a property he had purchased about a mile from B's home in Dungannon. He later claimed that he "randomly" ended up purchasing a house very close to B.
When cross-examined, it became apparent that A did not accept any of the trial court findings; he felt that the decision was simply wrong, and that B had assaulted him. He claimed that he had never been violent towards a woman.
B's evidence was that she has suffered serious psychiatric harm as a result of A's actions. She had symptoms of post-traumatic stress disorder as well as sustained anxiety and depression. She described feeling petrified at the thought of him living nearby.
Evidence of the court children's officer
A court children's officer, Nadine McGorrey, prepared a report based on five meetings with B, two meetings with X and one meeting with A.
Despite the express finding in the judgment of Mr Justice McAlinden, Ms McGorrey recorded that X had not witnessed any abusive behaviour between his parents. Her recommendations were that contact be considered with A in a contact centre.
In assessing this recommendation, the court found it "troubling" that Ms McGorrey's conclusions referenced abuse "allegations" made by B, rather than acknowledging that these claims had been previously accepted by a court.
Consideration
(i) Contact
When considering whether to make an Article 8 order, the court must consider whether doing so would be better for the child than making no order at all. Denial of contact to a father will infringe his right to family life whilst the making of such an order, in certain circumstances, may infringe the right of the mother.
The court also considered issues such as coercive and controlling behaviour, and the impact of any such abuse on children.
In light of the traumatic events, the court concluded that an order should be made, but not one involving direct contact. The court noted that this reflected the interests of clarity, security and stability of this family.
However, the court accepted that A completely rejected the findings of Mr Justice McAlinden, and he sought to blame B for the events which occurred.
A had taken no steps whatsoever to address his past or future behaviour, and there was no suggestion of any contrition on his part.
The court was particularly cognisant of the fact that physical violence was used against B in front of X and both rapes occurred while X was present in the property. The court was also concerned about exposing X to A's particular attitude towards women.
The court found that an indirect contact order, such as birthday and Christmas cards from A to X, would be appropriate. The court invited the parties to agree to the specific terms themselves.
(ii) Parental responsibility
The court determined that this application must be dismissed. Given that there was evidence of coercive control, the court could not be satisfied that the application was brought for well motivated reasons.
It was also not established that an order of parental responsibility would be in the best interests of X.
(iii) Non-molestation order
The court found that B was subjected to serious physical violence and domestic abuse, and such an order was required to protect B's health and well-being. She continues to live in fear of A, and his recent relocation down the street from her has only exacerbated the situation.
The court proposed an identical order to the interim order already in place, which included an exclusion zone of 200 metres from B's property.
Conclusion
Ultimately, the court granted an indirect contact order in favour of A in respect of X; the application for parental responsibility was dismissed; and a non-molestation order was granted in favour of B, in identical terms to the interim order, until further order of the court.