NI High Court: Extradition to Poland can go ahead despite concerns about independence of judiciary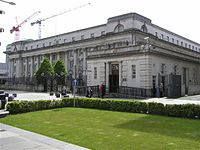 Northern Ireland's High Court has rejected all grounds of appeal against an extradition warrant to Poland. Although Poland's courts had a "general systemic deficiency", the court held that this did not create a presumption that the applicant would be denied a fair trial.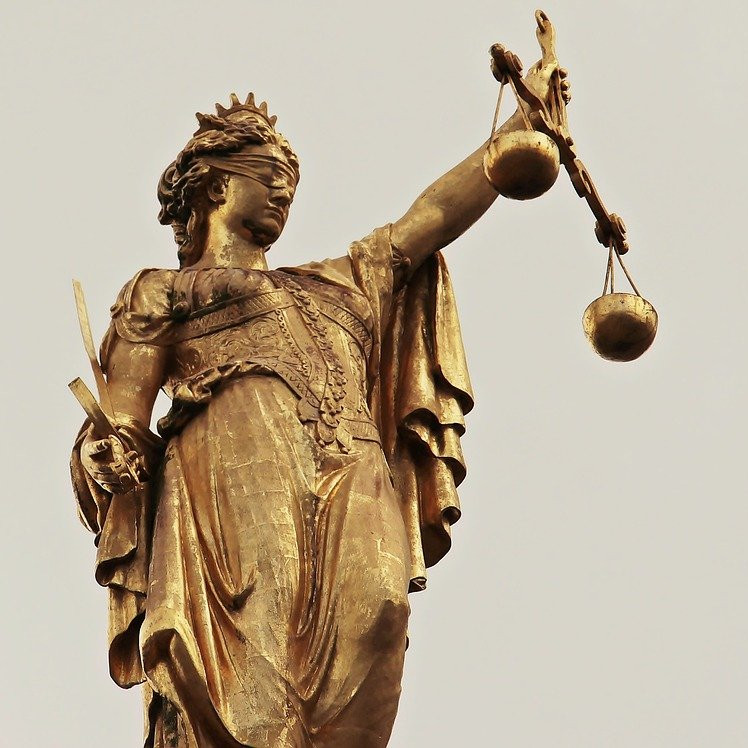 About this case:
Citation:

[2022] NIQB 44

Judgment:

Court:

NI High Court

Judge:

Mr Justice Maguire
Background
The applicant, Kamil Czerwonobroda (KC), sought to appeal against a decision to extradite him to Poland in response to a European Arrest Warrant (EAW) issued in 2020.
The EAW was an accusation warrant from Poland, requesting his return to face charges relating to allegations of possession, manufacture and supply of cannabis, amphetamines, and ecstasy. Each charge carried a maximum sentence in the region of 15 years' imprisonment.
KC had been living in Northern Ireland with his Polish partner, and their daughter, a British citizen. He resisted extradition on human rights grounds, invoking Article 8 ECHR.
Extradition was ordered, and his appeal against this was refused. Leave to appeal further was refused. In August 2021, the court was presented with a new set of grounds of appeal.
These were inspired by the recent case of Ministry of Justice and Security v Orlowski and Another [2021] IESC 46 in the Irish Supreme Court. The Irish Supreme Court referred three issues to the CJEU for a preliminary ruling, and these arguments were adopted in KC's case.
KC's case
The history of this matter was outlined by Dame Victoria Sharp in the case of Wozniak v Poland [2021] EWHC 2557 Admin:
"Since 2015 there have been a series of legislative reforms in Poland concerning the judiciary promoted by the governing Law and Justice Party […] These reforms have raised concerns […] that the independence of the Polish judiciary and fair trial rights in Poland have been undermined as a consequence."
Ultimately, KC had five grounds of appeal, which included that the court should have discharged him due to the real risk of him standing trial before Polish courts, which are "not established by law".
Further, it was alleged that there was no effective remedy to challenge the validity of the appointment of judges in Poland, and that this breached the right to a fair trial. The appellant's extradition would also be a disproportionate interference with his right to private and family life under Article 8 ECHR.
In assessing this case, the court first considered three relevant cases in this area.
1 - Orlowski
This Irish Supreme Court judgment was delivered in July 2021, and dealt with appellants seeking to resist their extradition to Poland. The appellants argued that the Polish courts were not established in accordance with the law, and no mechanism existed in Poland to challenge this illegality.
The court ultimately came to the conclusion that: "It is impossible for the appellants in this case to identify the judges before whom they are to be tried because of the manner in which cases are randomly allocated."
However, it still had to be determined whether these "systemic deficiencies" breached the right to a fair trial, so as to entitle the court to refuse surrender. To answer this, the court referred three questions on this topic to the CJEU.
2 - Wozniak
Judgment in this case was given by a Divisional Court in England and Wales. It concerned two extradition appeals from the UK to Poland. The central question related to whether the evidence had established that there was a real risk that the appellants would, if extradited to Poland, suffer a breach of their fundamental right to an independent tribunal and a fair trial.
Ultimately, the court held that there was nothing in the material before them which gave rise to a proper basis to refuse to execute the EAWs.
The court was of the view that just because Poland's judicial appointment system had "structural weaknesses", this did not result in the conclusion that judges so appointed lacked independence once in office.
The issues were found to be separate, and it could not be presumed that a professional judge lacked independence in carrying out their functions merely because of how they were appointed.
3 - X and Y (C-562/21 PPU and C-563/21 PPU)
These proceedings involved two EAWs from the District Court in Amsterdam. Both were Polish warrants, and both concerned the systemic and general deficiencies of Polish courts. These included questions about the appointment of judges and the independence of the judiciary.
Three questions were again referred to the CJEU, and these were virtually identical to the Orlowski questions.
In its judgment, the CJEU noted that "preliminary observations" should be kept in mind, such as the principle of mutual trust between member states together with the principle of mutual recognition.
Therefore, non-execution of a EAW should arise only in limited and exceptional circumstances, unless necessary to protect fundamental rights, which are of "cardinal importance".
Deficiencies concerning the independence of the judiciary in a member state are not sufficient for assuming that there is a real risk that a person's fundamental rights will be breached, without also assessing factors such as the person's personal situation, and the nature of the offence in question.
As a first step, the authority must determine if there is objective and reliable material indicating a real risk of breaching a fundamental right, due to the systemic or generalised deficiencies concerning the judiciary's independence.
The second step is to determine to what extend any deficiencies identified are liable to impact the person concerned, having regard to their personal circumstances and the nature of the offence.
Conclusion
Having reviewed the three leading authorities, the court found that there was no proper basis for refusing extradition in this sort of case.
Leave to appeal was refused on all grounds, and grant of leave to appeal would have been "futile". It was ordered that the appellant "must be returned to Poland in accordance with the terms of the Extradition Act".