NI Court of Appeal: Terrorist bomber who fled after 1997 explosion fails in bid to have his sentence reduced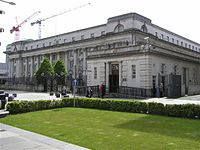 Northern Ireland's Court of Appeal has denied a reduction in sentence for claims about personal mitigating circumstances and delay where the appellant was responsible for an explosion at a police station in 1997.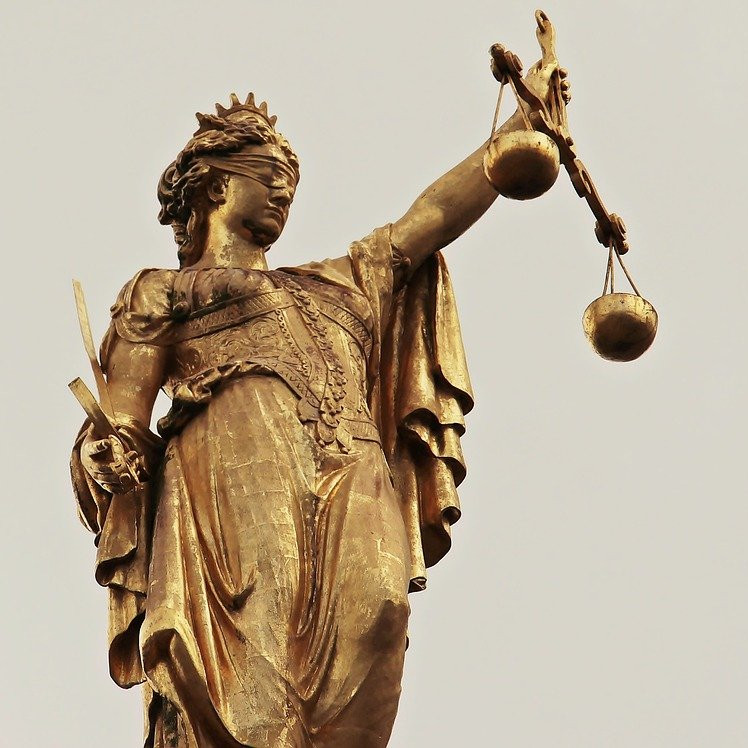 About this case:
Citation:

[2022] NICA 41

Judgment:

Court:

NI Court of Appeal

Judge:

Lord Justice Treacy
The appellant, Paul Campbell, was unsuccessful in his appeal against conviction for causing an explosion likely to endanger life or cause serious injury to property, contrary to section 2 of the Explosive Substances Act 1883. His new appeal was against his sentence.
Background
The court imposed a determinate custodial sentence of seven-and-a-half years, divided 50/50 with three years and eight months' custody and three years and eight months' licence.
His co-accused, Gareth Doris, received a sentence of 10 years' imprisonment in 1998. He, like the appellant, contested the case at trial. This sentence was ultimately reduced by a further two-and-a-half years.
In order to succeed in this appeal, the appellant had to establish that a sentence of seven-and-a-half years for taking part in the terrorist bombing of a police station, in a busy town centre, was manifestly excessive or wrong in principle.
The thrust of the appeal was that the sentence ought to have been suspended.
Appellant's grounds
The appellant argued that the fact that terrorism was treated as an aggravating feature in an explosives case was duplicitous. The court rejected that submission.
They noted that not all explosions are caused by terrorists, and since terrorism is not an ingredient in causing an explosion, its inclusion as an aggravating factor for sentencing was not duplicitous.
Further, any terrorism offending requires a significant element of deterrence in sentencing.
The appellant further submitted that a suspended sentence ought to have been imposed. The court found this to be a "wholly unrealistic" suggestion.
The appellant argued that his personal circumstances were not adequately reflected in the sentence imposed, as he had started a family since the offence. The court noted that the effect of sentencing upon the family of a defendant, and personal circumstances generally, are of little impact in a case of this magnitude.
The appellant further sought relief based on his age at the time of offending, and the delay in prosecuting his case, where the explosion had occurred in 1997 but he was not convicted and sentenced until 2019.
The appellate court
The court noted that its function on this sentence appeal was one of review; this was not a re-sentencing exercise. The court was required to show restraint, and correct only sentences which were manifestly excessive or wrong in principle.
A sentence is manifestly excessive if it falls outside the range of appropriate sentences for a particular type of offending.
The prosecution cited a number of authorities which highlighted that sentences of in or around 20 years were being imposed in bomb-related cases previously, and seldom were sentences of less than 15 years imposed.
By contrast, Doris received a considerable reduction when he received a sentence of 10 years in 1998.
Therefore, there could be no merit in the suggestion that a sentence of seven-and-a-half years was manifestly excessive.
The sentencing court found that the terrorist nature of the offence was the only aggravating feature. However, the prosecution also noted that the potential victims were police officers carrying out a public service, the defendant fled the jurisdiction after the offence, and members of the public were put at risk during the offence.
The court found it would be "wholly exceptional … to suspend a sentence where the appropriate range for sentencing is in and around 10 years, particularly when … there has been no expression of remorse". This was especially so given the need to deter terrorist activity.
The only potentially exceptional feature in this case was the delay in prosecuting. However, the court noted that the appellant caused this delay. It would therefore be wrong, and surprising, if he could benefit from this delay, by way of a suspended sentence.
In DPP's Reference (No5 of 2019) [2020] NICA 1, the court made it clear that delay, even delay amounting to a breach of the Article 6 requirement for a trial within a reasonable period of time, ought not to automatically lead to a discount in sentence.
Nonetheless, the prosecution took no issue with a reduction in sentence in this case to reflect the delay between the offending and the imposition of the impugned sentence.
However, the court reiterated that the appellant caused this delay when he left the jurisdiction to avoid trial. Had he not done so, he would have stood trial in 1998 alongside Doris and would likely have received 10 years if convicted.
The court also rejected his claim about being young when he committed the offence. He had reached the age of majority and took an active part in a terrorist operation. Mr Doris, who was of equivalent age, received a sentence of 10 years.
Conclusion
A starting point of 10 years was appropriate for an offence of this nature. This was a serious terrorist offence targeting a public servant building with approximately half a kilo of commercial/military grade explosive in a busy town centre.
The appellant received a 25 per cent discount in his sentence to reflect delay and his personal mitigation. That was adequate and possibly generous in the circumstances, given that he was the original author of the delay, which was motivated by his desire to avoid prosecution and potential punishment.
The sentence imposed was not manifestly excessive or wrong in principle.