NI: New legacy proposals designed to 'protect veterans' earn sharp rebuke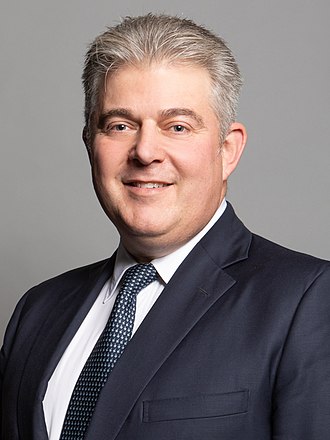 The UK government has come under sharp criticism after unilaterally announcing a new approach to legacy investigations which would "protect veterans from vexatious claims".
Northern Ireland Secretary Brandon Lewis today set out the government's proposals following a six-month consultation in 2018, which received over 17,000 responses.
Under his proposals, a new independent body will conduct "swift" examinations of all unresolved deaths, and fresh investigations will only take place where there is "new compelling evidence and a realistic prospect of a prosecution".
Mr Lewis, who insisted that victims "are at the heart" of the government's approach, said: "I hope that by giving as many families as possible information on how their loved ones lost their lives, we can help ease the difficult process of reconciliation.
"We owe a huge debt of gratitude to our Armed Forces for their service in Northern Ireland. That's why these proposals also put an end to repeated reinvestigations where there is no new compelling evidence and deliver on our promise to protect veterans from vexatious claims."
The government said it plans to discuss its proposals with the Northern Ireland political parties and the Irish Government, but has already come under sharp criticism.
Tánaiste and Foreign Affairs Minister Simon Coveney said the framework established under the Stormont House Agreement in 2014 "must be implemented".
He added: "In terms of the issues the UK Government has raised today about the treatment of British military veterans, our position is again clear.
"There should be effective investigations into all Troubles-related deaths, regardless of the perpetrator. We would not support a proposal to introduce any special measure or treatment, regarding investigation of state or non-state actors in Northern Ireland.
"The rule of law and the protections afforded by the European Convention on Human Rights must apply equally to everyone and must be upheld, and this principle is at the core of the Stormont House framework.
"Victims and survivors have had to wait for far too long for a suitable and effective system in Northern Ireland to deal with the legacy of the Troubles."
Michelle O'Neill, northern leader of Sinn Féin, said the latest UK government proposals break with the 2014 agreement and would "cause hurt and anger among families who lost loved ones during the conflict".
Ms O'Neill added: "Mechanisms to deal with the legacy of the past must be accountable and in line with the British government's international legal obligations. What is being proposed here is unacceptable.
"Some families have been waiting for up to 50 years for due process and the right to an independent and effective investigation and/or inquest.
"There can be no hierarchy of victims and no one, including British state forces, can be above the law."