New immigration laws will 'undo progress' on child trafficking in Northern Ireland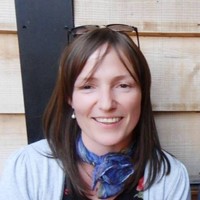 Proposed new UK immigration laws will "undo progress" on tackling child trafficking in Northern Ireland, the Children's Law Centre (CLC) has said.
The Belfast-based law centre said the Nationality and Borders Bill, which is being considered by a Westminster committee from today, will harm children, increase the risk of child trafficking and encroach on devolved matters in relation to trafficking and child protection.
It has called for the legislation to be amended at committee stage before it returns to the House of Commons in early November, warning that there could otherwise be "decades of litigation" around it.
Barbara Muldoon, immigration solicitor at the CLC, said: "The Children's Law Centre remains deeply concerned about the wide-ranging impact the Nationality and Borders Bill will have on vulnerable children in this jurisdiction.
"We have made some good progress in relation to tackling trafficking over the last decade, but this will undo that progress."
She explained: "The bill, as it stands, represents a major departure from long-standing international obligations and domestic law. Yet the consultation process fell massively short of basic standards. It's notable that the vast majority of immigration practitioners have been critical to date."
Ms Muldoon continued: "When it comes to vulnerable children and child victims of trafficking, the matter should be dealt with as a child safe-guarding issue. Yet the Nationality and Borders Bill seeks to weaken child safeguarding duties.
"Children will be put at increased risk of trafficking and re-trafficking, at risk of being criminalised and at risk of being detained in adult detention centres. This is far from acceptable.
"With child protection and the prevention of trafficking both being devolved matters, the bill also massively over-reaches. We have heard concerns from practitioners in other jurisdictions concerning this already. It's likely we are going to see decades of litigation in relation to this matter.
"We need to see a concerted effort to amend the bill during the committee stage. As a minimum, it must remain compatible with the 1951 Refugee Convention and other domestic and international commitments.
"We also need to ensure mitigations are put in place by the Northern Ireland Executive to protect our devolved powers and ultimately to protect children from the worst reaches of the changes."