New forensic laboratory on track for completion next summer
Forensic Science Ireland (FSI) has reported that it has made significant progress with the construction of its new laboratory, which is due to open in summer 2022.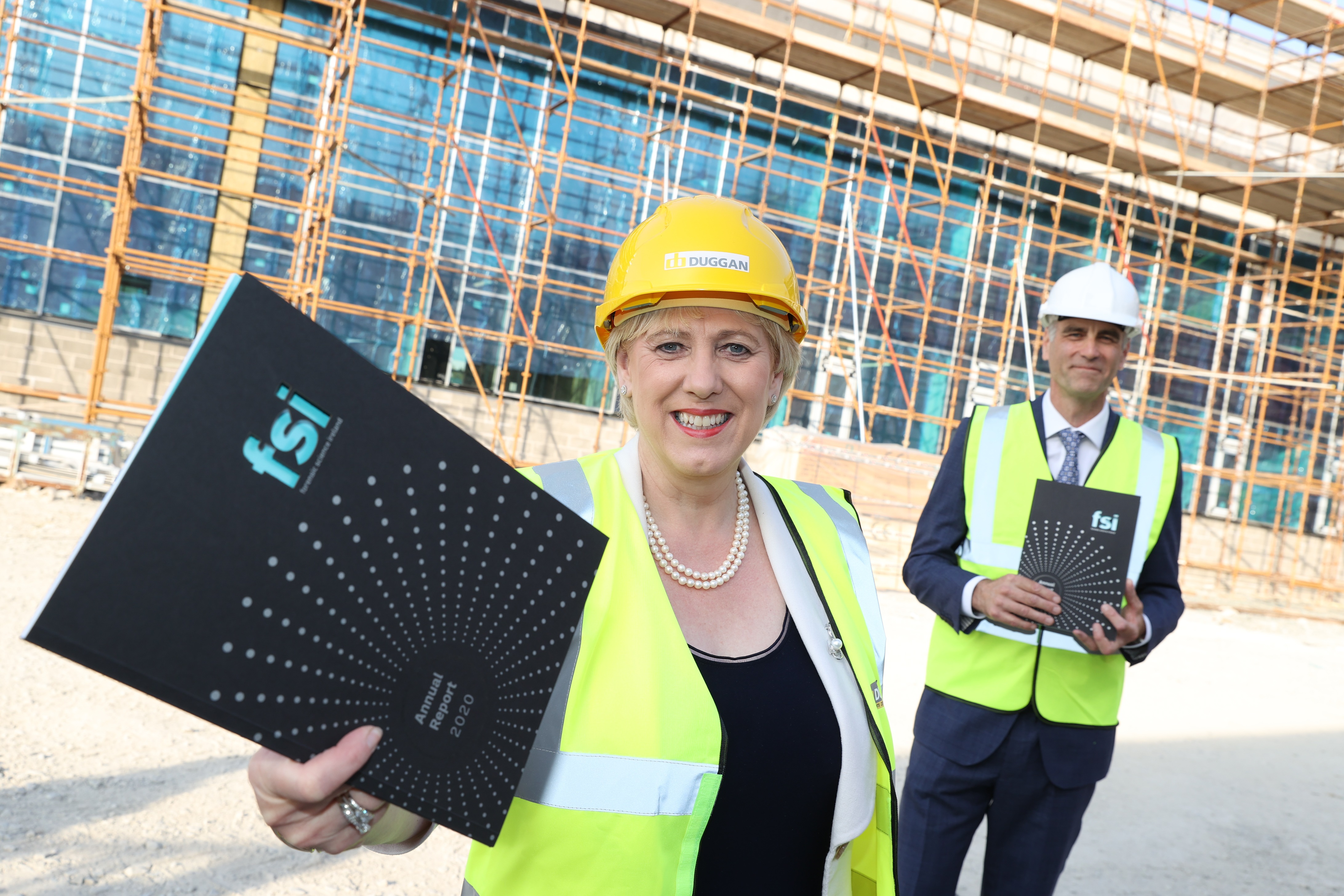 The new laboratory, located at Backweston campus, Co Kildare, is set to be a world-class facility that will be equipped with physical, chemical and DNA analysis laboratories. It will support work in very technical areas and will have a significantly greater capacity than currently exists.
Justice Minister Heather Humphreys visited the site as part of her launch of the 2020 Annual Report of Forensic Science Ireland.
Seeing the progress of the build so far, Ms Humphreys said: "I was delighted to visit Backweston to view the significant progress of the construction of the new FSI laboratory, which remains on track for completion in summer 2022.
"This is a very significant capital investment in the future of forensic services in the State, and indeed in our criminal justice system as a whole, and is a practical demonstration of the Government's commitment to investing in the fight against crime."
The 2020 report highlighted a substantial increase in demand for the services of the FSI. This was mainly attributed to the growth in drug submissions and the continued success of DNA technology and databases in supporting the investigation of crime. Another key factor was that 2020 was the first full year that the FSI provided services for fingerprints, documents and handwriting analysis; those services were previously carried out by the Garda Technical Bureau.
Ms Humphreys added: "I would like to thank director general Chris Enright and the team of Forensic Science Ireland for their tremendous work throughout a challenging 2020. FSI remained open through all stages of the COVID restrictions in 2020, processing over 22,000 cases. This included cases reported for the Fingerprints and Documents & Handwriting sections which were integrated into FSI for the first year in 2020.
"FSI is central to both the investigation and adjudication of crime. I believe the strong forensic processes which FSI are leading, allied to good policing, can create a climate of deterrence for potential criminals and increasing public confidence in the criminal justice system."
The report highlighted that the DNA database remains a very effective tool for criminal investigative work and overall in 2020 the database identified 856 hits, assisting 1,102 cases. It has also led to significant breakthroughs in identifying missing and unknown persons.
Ms Humphreys concluded: "Since 2017, FSI has assisted in the identification of 48 human remains who had been unknown up to that point. In 2020 alone, DNA profiling and relationship testing was used to help in identifying nine people in partnership with the Missing Persons Unit of An Garda Síochána.
"I would like to encourage more family members to participate in DNA testing and database matching. My officials intend to develop a targeted outreach, in partnership with An Garda Síochána and FSI, to build on the success of National Missing Persons Day and encourage more anxious families to participate in this important process."