New chief exec takes reins of Probation Board for Northern Ireland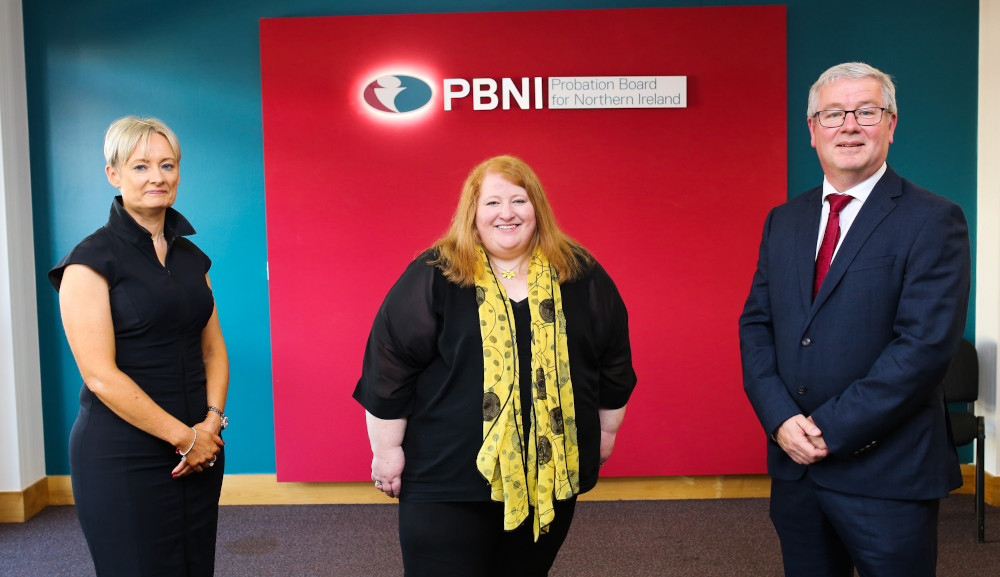 Amanda Stewart has taken up the reins of the Probation Board for Northern Ireland as its chief executive with effect from today.
Ms Stewart previously worked for the Policing Board since its inception and has a wide range of experience across Probation's responsibilities, including policing with the community, partnership and engagement, policy, human rights and police pensions and administration.
She began her career as a youth worker with the Belfast Education and Library Board, holding a BSc (Hons) degree in community youth work from Ulster University and a master's in education and contemporary society.
Dale Ashford, chair of the Probation Board, said: "Amanda brings a wealth of experience to PBNI having worked within the criminal justice system for over 20 years. The value she places on partnership working and engagement across the justice sector will greatly assist probation to deliver on its strategic priorities.
"Our partnership work is central to everything we do and I look forward to Amanda leading on further developing partnerships across justice and with the voluntary and community sectors to help us rehabilitate and resettle people who have offended."
He added: "Like all public services PBNI has been impacted by the Covid-19 pandemic and we are looking at new ways of working to ensure we continue to deliver vital public services to all communities. Our new chief executive will lead on this and ensure we have an organisation that is agile, responsive and effective."
Welcoming Ms Stewart's appointment, justice minister Naomi Long said: "PBNI is an organisation that is involved at all stages of the criminal justice process. It delivers a number of justice priorities including tackling domestic abuse, tackling sexual and violent offences and implementing problem-solving justice initiatives.
"Amanda's experience and leadership will enable the organisation to continue its critical role of changing lives for safer communities."
Ms Stewart added: "I am delighted to take up this post with the Probation Board for Northern Ireland. Probation is a really innovative and creative organisation and I look forward to building on all that has been achieved to date.
"In my first month I plan to meet staff throughout the organisation and hear about the issues they currently face and how we can work together to deliver a safer Northern Ireland for everyone."