Naomi Long commits to 'upgraded' courts and tribunals in north-west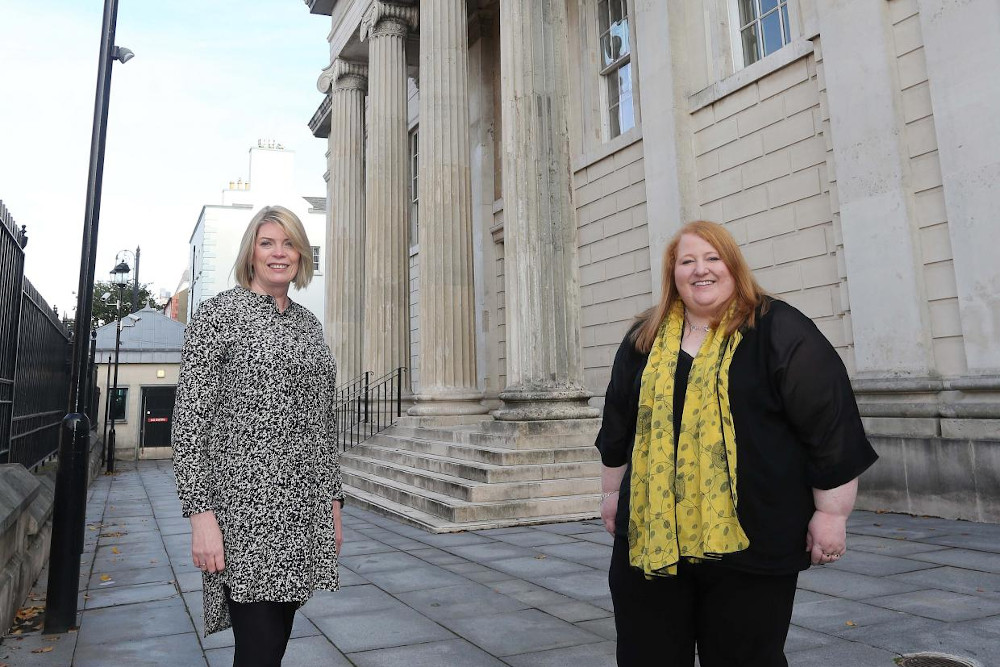 Northern Ireland's justice minister has set out her commitment to upgrading the courts and tribunals system in the north-west following a visit to the Bishop Street courthouse in Derry.
Jury trials have not taken place at the courthouse since the start of the Covid-19 pandemic because it has not been possible to hold them "in a manner that complies with public health guidance and social distancing requirements", Naomi Long said.
However, speaking after meeting with staff and members of the judiciary to hear about the challenges being overcome to facilitate court business during the Covid-19 pandemic, Mrs Long said the historic courthouse building has a future.
"Bishop Street Courthouse has provided a service to the north-west for many years and I want to assure them that it will continue to do so," the minister said, though noted "the challenges that delivering justice in a way that meets the needs of the people it serves within a listed building presents".
She added: "My Department is currently engaged in a process to look at how we can upgrade the courts and tribunals system and, in particular, provide a suitable hub in the north-west as we look towards how we best serve the community into the future."
Paying tribute to those working within the justice system, Mrs Long said: "I want to acknowledge the hard work and dedication of both NICTS staff and members of the judiciary who have gone above and beyond to ensure as much court business as possible could continue, and been flexible in their approach to delivering some business, including jury trials, in different locations that allowed us to deliver justice while putting public health first.
"This has been a particularly challenging time for those working in the justice system and legal professionals alike, including those working here in Derry-Londonderry, and they are to be commended."