NI: Mills Selig backs business-led initiative to promote cross-sector collaboration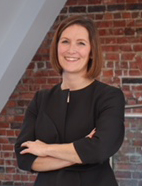 Belfast firm Mills Selig has announced its support for a new initiative aimed at promoting collaboration between the legal, planning, economic development and business sectors.
The "HW Corporate" series of events are being organised by Conor Houston, director at Houston Solutions, and Richard Willis, founder of Willis Events & Marketing.
The first event, a half-day conference called Keeping the Cranes Up, will hear from leaders in planning, law, government and the public sector to "explore how planning can transform our economy".
Anne Skeggs, director and head of Mills Selig's property team, said: "As one of Northern Ireland's leading commercial law firms, Mills Selig understand there has never been a more important time to bring together leaders from the public and private sectors to discuss the development of Belfast."