Mills Selig appoints three senior associates and five associates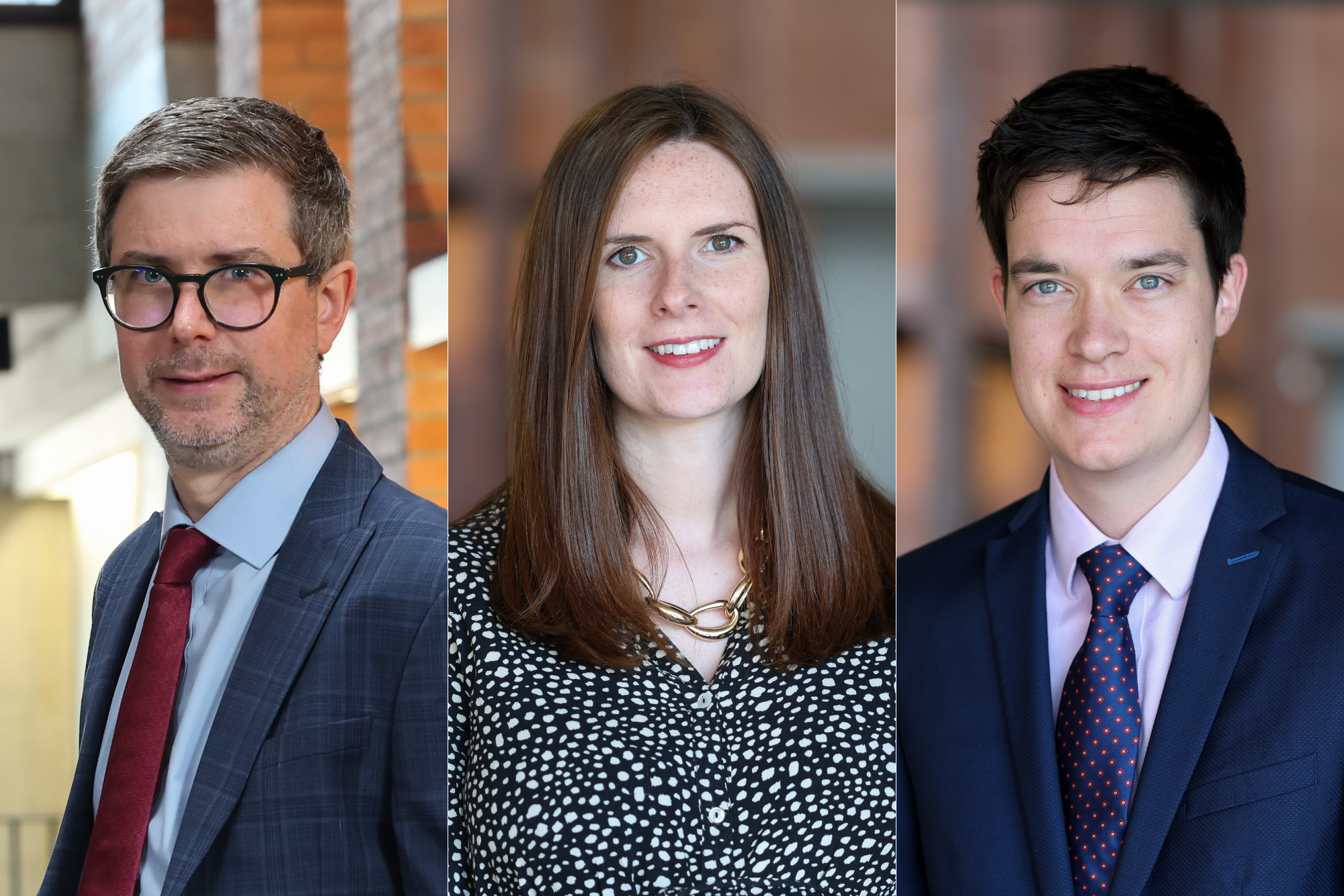 Northern Ireland firm Mills Selig has welcomed three senior associates and five associates following a round of promotions and lateral hires.
The new senior associates are Kevin Tarpey and Lauren Shaw in the firm's property team and Andrew Edwards in the employment team.
Mr Tarpey newly joins the firm and provide clients with expert advice across residential transactions. Ms Shaw has been promoted within the property team in recognition of her experience and expertise across the commercial property and banking sectors.
Mr Edwards, who has also been promoted from within the firm, advises employer clients on the whole spectrum of employment work and regularly provides advice on employment issues to corporate clients in their sales and acquisitions of companies.
The new associates are Emma McCloskey, Lyndsey McSherry and Peter Cashel in the corporate team, and Jayne Paterson and Ciara Campbell in the property team.
Ms McCloskey assists clients with corporate and commercial transactions, including the sale and acquisition of companies, corporate reorganisations, share sales and company incorporations.
Ms McSherry advises on and coordinates the due diligence process in numerous share and asset sales and acquisitions.
Mr Cashel assists client transactions including company reorganisations, acquisition and sale of companies, and security structures that underpin transactional projects.
Ms Paterson has wide-ranging experience acting for private and public sector clients, including acquisitions and disposals, commercial leases and their management (for both landlords and tenants), refinances and supporting corporate transactions.
Ms Campbell advises on a variety of residential property transactions including high-value sales and acquisitions, remortgages, plot sales and new build purchases.