Millar McCall Wylie to renew sponsorship of Ulster Rugby Junior Cup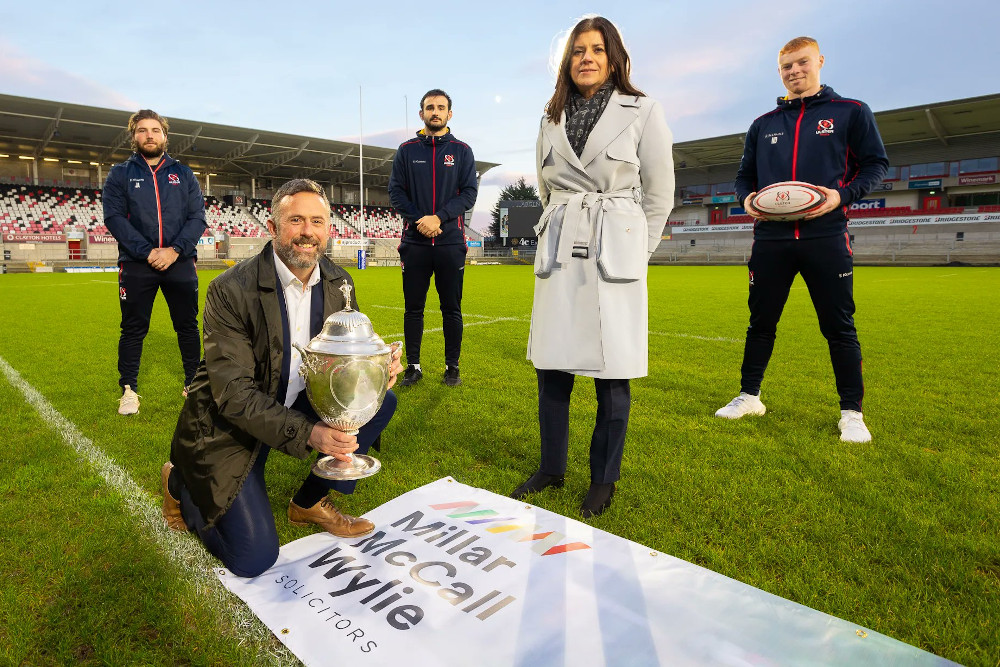 Belfast-based law firm Millar McCall Wylie has announced it will be once again renewing its sponsorship of one of Ulster Rugby's most historic competitions, the Junior Cup.
This is the 19th year the firm has supported Ulster Rugby, as part of its commitment to supporting sports from grass roots to elite level.
The Junior Cup is one of the most prestigious and competitive local rugby competitions. Although the format has changed through the years, the Junior Cup has been in existence since the 1888-89 season. The teams will battle it out for a place in the final which will take place next year at Kingspan Stadium.
Jan Cunningham, partner at Millar McCall Wylie and former Ulster Rugby player, said: "The Junior Cup is a wonderful competition and a great platform for club players to make a name for themselves. We are very proud to lend our support to developing the club game.
"With the Junior Cup final being played at Kingspan Stadium, it is a fantastic opportunity for the finalists' fans to see great club rugby taking place at the home of Ulster Rugby."
Jonny Petrie, Ulster Rugby CEO, added: "Millar McCall Wylie is a committed supporter of Ulster Rugby and we are delighted with the long-term association with the firm, and its continued support for the Junior Cup.
"As well as being a valued sponsor, the firm has also provided high quality legal services to Ulster Rugby over the last number of years, and we look forward to continuing to work together in the time ahead."