Michael Smyth appointed as BBC Board member for Northern Ireland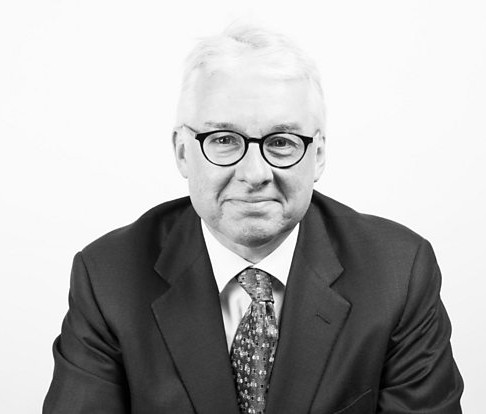 Former Clifford Chance partner Michael Smyth has been appointed as a non-executive director on the BBC Board representing Northern Ireland.
Born and educated in Northern Ireland, Mr Smyth is an experienced lawyer and regulator. He spent 20 years a partner at Clifford Chance and headed the firm's government and public policy practice.
His textbook on Business and the Human Rights Act 1998 was one of the first of its kind and he is joint author of works on political donations and sanctions law.
Mr Smyth has been senior independent director at the Legal Services Board (LSB), the oversight regulator for the legal profession in England and Wales, and a member of the Press Complaints Commission.
He was also a founder director of the Fundraising Regulator, which regulates charity fundraising in England, Wales and Northern Ireland, and was chair of its complaints committee. He also served for two terms as a member of the Advisory Council on National Records and Archives.
For a decade, Mr Smyth was chair of Protect, the whistleblowing charity, and Community Links, the pioneering east London charity, amongst his many not-for-profit activities. He is also non-executive chair of Glastry Advisory Partners, a music management company.
The appointment was made by the King-in-Council, on the recommendation of the UK government, and having consulted with the Department for Communities in Northern Ireland.
Elan Closs Stephens, acting chair of the BBC, said: "I am delighted to welcome Michael Smyth who has been appointed as the BBC Board member for Northern Ireland. Michael's extensive experience of public policy, legal regulation and overseeing high-profile public inquiries will make him an asset to the Board."
The BBC Board consists of 14 members, with a majority of non-executive directors. The chairman and four non-executive members are appointed by the King-in-Council on the recommendation of ministers, with one member representing each of the four nations of the UK.
The appointment of a Northern Ireland member was delayed "mainly due to the absence of a power sharing Executive in Northern Ireland", the BBC said.
The BBC Board is responsible for ensuring the BBC fulfils its mission and public purposes as set out in the Charter. The Board must uphold and protect the independence of the BBC and make its decisions in the public interest. It is accountable for all of the BBC's activities including publicly-funded services and commercial activities.