NI: Mediation training course graduates presented with certificates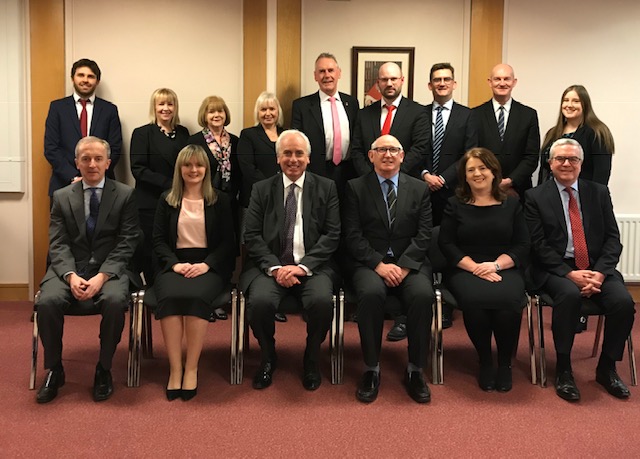 Over a dozen Northern Ireland lawyers have received certificates after completing eight weeks of training in mediation at the Institute of Professional Legal Studies (IPLS).
The class of 2019 were handed their certificates on Wednesday.
Solicitor Brian Speers started the mediation training course alongside David Gaston in 2004.
Mr Speers said: "The mediation training course involved solicitors, barristers and judges, with the goal of allowing all those attending to experience the role of mediator and be better equipped to advise clients about mediation and suitable cases which could be resolved by mediation."