McCartan Turkington Breen raises over £6,600 for mental health charity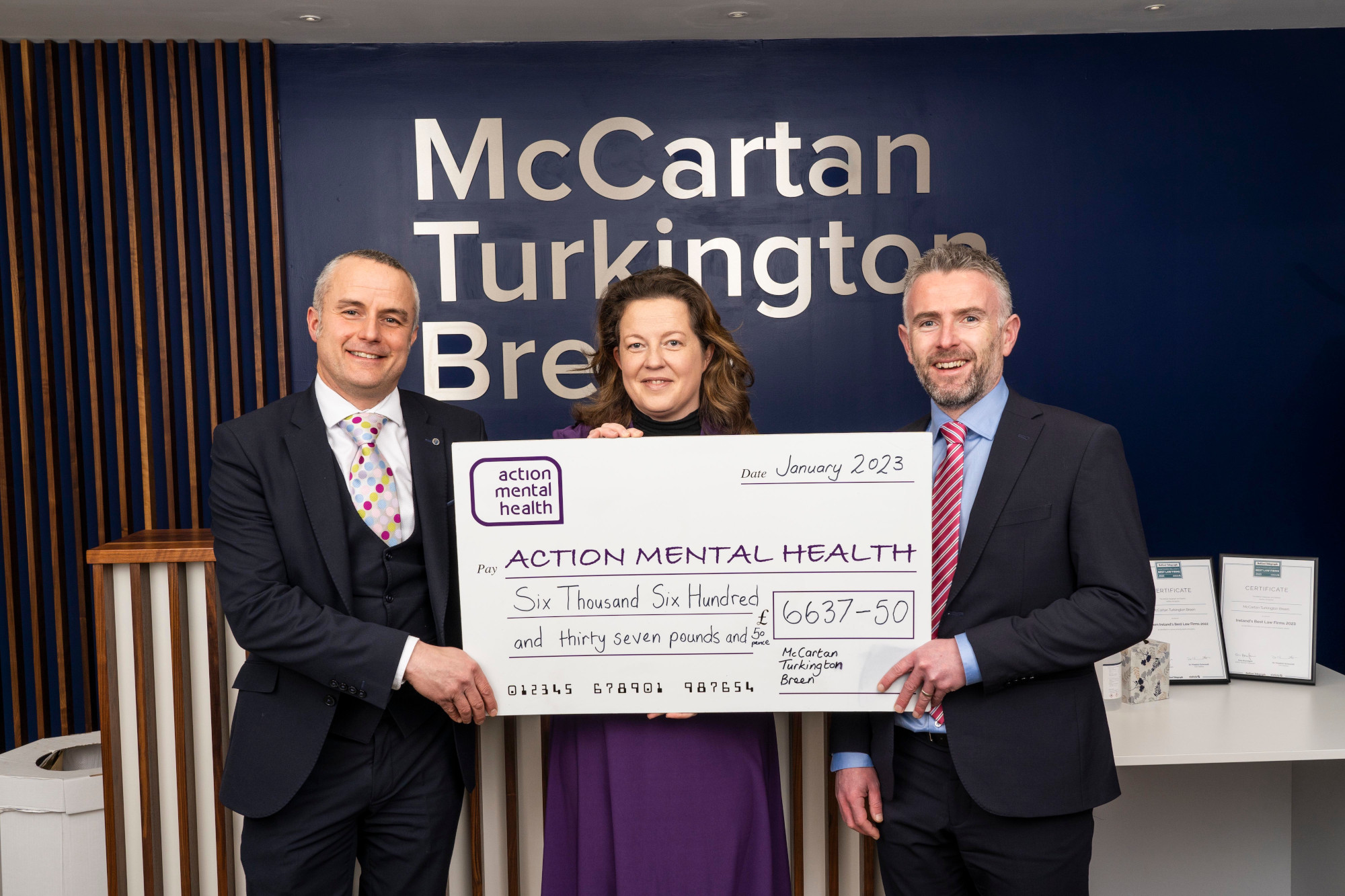 Belfast-based McCartan Turkington Breen Solicitors (MTB) raised over £6,600 for its 2022 charity partner, Action Mental Health.
Founded in 1963, Action Mental Health aims to enhance the quality of life and the employability of people with mental health needs or a learning disability in Northern Ireland.
Throughout 2022, MTB organised several fundraising activities while actively promoting awareness of the mental health issues found at work and at home.
The firm's senior partner, Colin Mitchell, took to the skies in a charity skydive, while partner Aleric Turtle organised a Cathedral Quarter treasure hunt for the firm's commercial clients. Several other fun and engaging team-building events were organised throughout the year.
Robert McKay of MTB said: "We know that the mental health of many in our local communities has been adversely affected in recent years. Anything that we were able to do to raise both awareness of the mental health crisis and to raise funding to support Action Mental Health with the vital work that they do was a positive step for change."
Action Mental Health's Jane Robertson added: "We are so grateful for the support we have received from McCartan Turkington Breen throughout 2022. The partners, staff and their clients have been so enthusiastic and generous and the money they have raised will make a massive difference to the people we are supporting.
"As a local charity, we rely on fundraising from businesses such as MTB to provide many of our services and would like to say a massive thank you to all involved."