Matheson names four new partners as it approaches 100 mark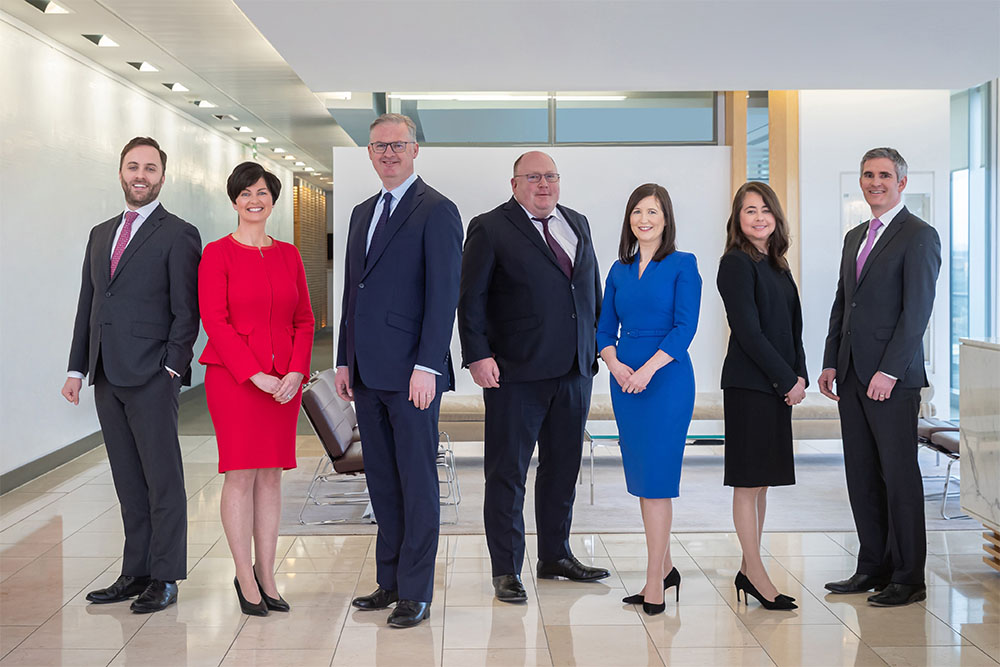 Matheson has announced the appointment of four new partners, bringing the firm within touching distance of 100 partners.
The appointment of David Jones, Kimberley Masuda, Susanne McMenamin and Philip Tully follows four other partner appointments in the past six months, namely David Fitzgibbon in January, Deirdre Crowley in September and Dermot Powell.
Mr Jones and Ms McMenamin have become partners in the firm's corporate M&A team, while Ms Masuda has become a commercial real estate partner and Mr Tully has become a tax partner.
The firm now boasts 96 partners across its Dublin, Cork, New York, London, Palo Alto and San Francisco offices.
Managing partner Michael Jackson said: "These new appointments underpin our continued growth in both the capacity and the expertise that we offer to clients. I would like to take this opportunity to congratulate each of our new partners and wish them every success in their careers with Matheson.
"The past twelve months have seen significant growth across the firm, such as the expansion of our London and Cork offices, and the establishment of the Matheson Digital Services Group.
"As we move further into 2020, external developments such as in relation to the future trading relationship between the EU and the UK, climate and sustainability considerations, ongoing tech disruption – and of course potential changes arising from the creation of a new Government programme of activity – will have implications for our clients and their businesses.
"Our new partner appointments, combined with the existing expertise across our business, enables us to proactively support our clients in navigating these developments."