Matheson becomes Ireland's largest law firm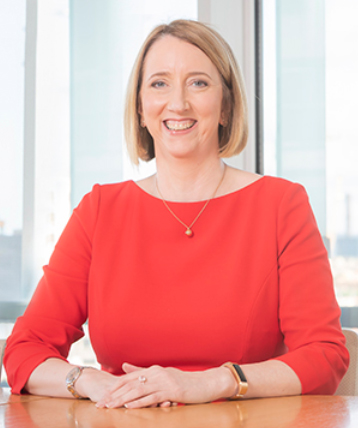 Commercial law firm Matheson is now the largest law firm in Ireland with nearly 330 lawyers following a "whopping" expansion.
The firm, led by managing partner Michael Jackson and new chairperson Tara Doyle, unexpectedly leapfrogged A&L Goodbody and Arthur Cox, who have traditionally swapped the top spot.
Writing in the Law Society Gazette, Ken Murphy, director general of the Law Society, said: "Matheson has achieved this with a whopping year-on-year increase of 42 practising certificates over its 2019 and 2018 total (which was unchanged in both years).
"This expansion of fractionally under 15 per cent in PC numbers places it seven solicitors ahead of A&L Goodbody (which this year has 320), and Arthur Cox LLP (with 312). These are the only three firms with more than 300 practitioners."
The three firms are followed by McCann FitzGerald with 284 PCs, up 18; Mason Hayes & Curran LLP with 259 PCs, up 20; and William Fry with 207 PCs, no change. These are the only firms with more than 200 practitioners.
Beyond this, ByrneWallace has 137 PCs, up five; Eversheds Sutherland has 112 PCs, up four; Maples and Calder has 108 PCs, up three; and Ronan Daly Jermyn has 106 PCs, down one.
Further down the annual table, Beauchamps has 95 PCs, up three; Freshfields Bruckhaus Deringer LLP has 88 PCs, down 13; Dillon Eustace has 86 PCs, down two; Hayes Solicitors has 64 PCs, up three; Eugene F Collins, Philip Lee, Pinsent Masons, LK Shields and Walkers are all tied on 63 PCs; and DAC Beachcroft Dublin has 53.
Mr Murphy said: "The firm that appeared seventh on the table last year, Allen & Overy LLP, does not feature at all this year. In addition, Freshfields Bruckhaus Deringer LLP, down to 88 PCs in this year's table, is unlikely to feature at all next year.
"Neither of these City of London-headquartered firms – both members of the elite 'magic circle' – has ever had an office in this jurisdiction nor, to the best of the Law Society's knowledge, do they plan to establish one.
"The phenomenon of large international law firms, with no establishment in this jurisdiction, taking out Irish practising certificates for their solicitors who have recently come on the Roll here was a by-product of Brexit and has now come to an end.
"As a result of a decision made by the Society in the latter part of 2020, based on a deep-dive review of policy and the relevant law undertaken by the Society's Regulation of Practice Committee, the Society now no longer issues practising certificates to firms of solicitors who do not have an office, or plan to have an office, in this jurisdiction."
He added; "The total number of practising certificates issued by the Law Society on 31 December 2020 was 11,854. This is a reduction of 105 on the record 11,959 practising certificates on 31 December 2019, and is largely accounted for by the decline in 'Brexit' PCs taken out in 2020 by comparison with the previous year."