Matheson announces four senior corporate appointments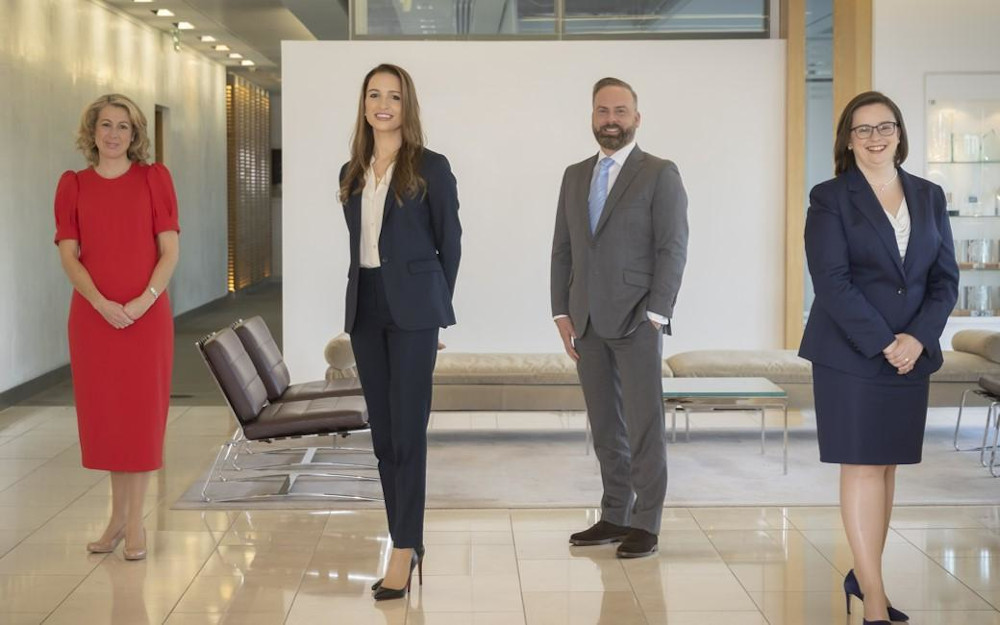 Matheson has announced the appointment of three new partners and a consultant in its corporate practice area.
Davinia Brennan and Rory O'Keeffe have joined as partners in the firm's technology and innovation group, while Caroline Kearns and Niamh Mulholland have joined the financial institutions group as partner and consultant respectively.
Managing partner Michael Jackson said: "We are delighted to welcome these four senior legal practitioners to partnership at Matheson. Their domestic and international experience and their deep sectoral knowledge will further strengthen our market-leading IT, data privacy and regulatory offerings.
"These are sectors which continue to experience rapid transformational change and our lawyers work closely with many of the world's leading companies in delivering transactions, solutions and products to meet changing customer and business demands."
He added: "The appointments also reflect our continued commitment to deliver excellent advice which is informed by sectoral expertise. Caroline, Niamh, Davinia and Rory will work as part of one of the largest corporate departments in any Irish law firm, advising on some of the most complex and high-profile legal transactions on the market.
"We also look forward to their contributions to our pro bono programme and to our Impactful Business Programme which is designed to deliver and support meaningful, sustainable and measurable change across our community of colleagues, clients and society."
Earlier this year, Matheson appointed eight new partners and welcomed 40 newly-qualified solicitors. Half of partner appointments over the past three years have been of women, with 41 per cent of Matheson partners now women.