Mason Hayes & Curran: Top 10 tips for legal interns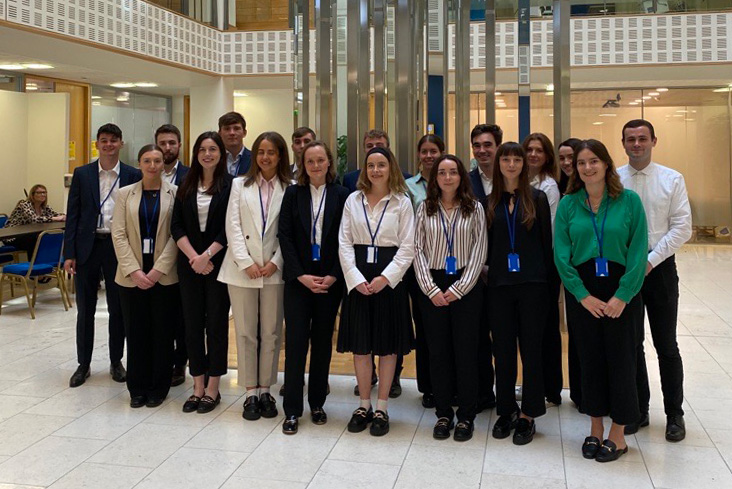 Beginning a legal internship can be an exciting yet daunting experience. It's a unique opportunity to gain practical experience, learn from seasoned professionals, and make valuable connections.
With only a month to go until applications open for the firm's 2024 Internship Programme, some of this year's interns at Mason Hayes & Curran share their top tips for future interns.
1. Start early on your application
The internship application process is competitive. Start early and seek advice from friends or your college's career guidance team on preparing your CV and cover letter. Focus on why you want to work at the firm you are applying to and don't be afraid to let your personality shine through.
2. Settle in
Your first day may feel intimidating, but remember, you're in the same boat as everyone else. Make an effort to get to know your mentors, colleagues, and the department you'll be working with. The quicker you familiarise yourself with your environment, the more comfortable you'll feel.
3. Get involved
Make the most of your internship by participating in professional and social events. These events provide valuable insights into the daily life of trainees, associates, and partners, and are also a great way to get to know your fellow interns.
4. Offer assistance
During your internship, you'll have the chance to contribute to high-profile cases. Assisting your colleagues in any way you can is a great way to build rapport and develop crucial skills. If you're unsure how to help, don't hesitate to ask.
5. Ask questions
There is no such thing as a silly question — you are here to learn, and no one expects you to know everything. Use the mentor system to your advantage and ask lots of questions to help expand your knowledge and understanding.
6. Embrace the environment
Mason Hayes & Curran offers a unique and progressive environment. You'll be involved in day-to-day operations and get a true insight into what being a member of the firm is like. Take full advantage of this opportunity.
7. Handle your nerves
It's natural to feel nervous when joining a leading law firm. Trust in your abilities and remember, everyone here was once in your shoes. They understand the challenges of starting out in the legal profession and are there to help you grow and succeed.
8. Learn, learn, learn
The firm offers numerous learning resources. Don't be afraid to use the library and research resources and take advantage of the open-plan workspace to learn from the professionals around you.
9. Assess your capacity
Be honest about your availability and learn to balance your workload. While it's exciting to take on as much as possible, it's important to meet deadlines and expectations.
10. Keep an open mind
A lot of people will have specific departments they are drawn towards, but you may not get assigned to that area. If that is the case, look at it as an opportunity to learn about something completely new, in an area of the law which you may in fact end up loving.
Remember, your internship is not just about work. It's also about meeting new people, learning about different areas of law, and having fun. Soak in induction talks, keep an open mind about your assigned department, and most importantly, enjoy yourself. This is a unique opportunity, so make the most of it!
The applications for the Mason Hayes & Curran 2024 internship programme open on Tuesday 5 September 2023. Find out more and keep up to date at MHC.ie/Interns2024.