NI: Lewis Silkin joins forces with Belfast-based Jones Cassidy Brett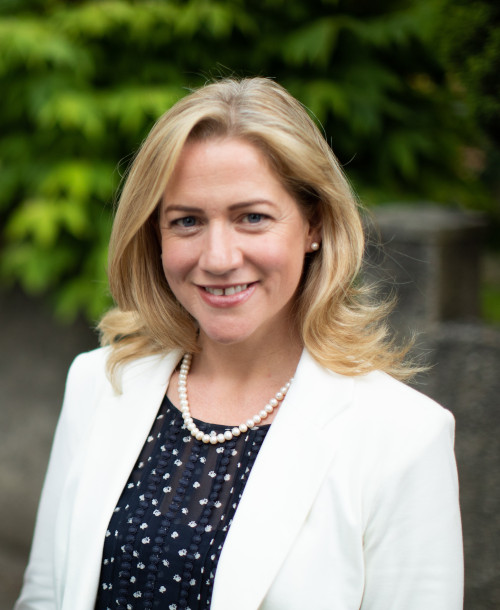 Employment law specialist firm Lewis Silkin LLP has expanded into Northern Ireland through a partnership with Belfast-based Jones Cassidy Brett (JCB).
The six-strong JCB team has been integrated into Lewis Silkin, with JCB partners Adam Brett and Ciara Fulton becoming partners of Lewis Silkin NI LLP, with Fiona Cassidy joining as a consultant.
Ms Fulton, who takes on the role of head of office in Belfast, said JCB – established nearly 30 years ago – was now "part of a truly international team".
The move comes around three-and-a-half years after Lewis Silkin established a presence in Ireland with the launch of its Dublin office, which now consists of five lawyers and three partners.
The Dublin office provides Irish employment law and business immigration services alongside commercial, IP and data expertise. The new Belfast offering will now allow the firm to support clients' employment law needs across the whole of the island of Ireland.
It also represents an expansion into Northern Ireland of Ius Laboris, which comprises 1,400 employment lawyers across 50 countries. Lewis Silkin is the Ius Laboris member firm for the UK, Ireland and Hong Kong.
The team in Northern Ireland will also be joined by Lewis Silkin managing associate Stephen O'Flaherty, who will be leading a business immigration team based out of Belfast.
Síobhra Rush, partner and head of office in Dublin, said: "Since launching our Dublin office in 2018, we have grown to a team of eight lawyers providing businesses throughout Ireland with expert legal counsel across employment, commercial, tech and data law.
"In response to growing client demands for a specialist employment offering across the whole island of Ireland, we are delighted to announce our partnership with renowned specialist practice Jones Cassidy Brett and look forward to combining our expertise to deliver excellent solutions for clients in Ireland and internationally.
"Going forward we will continue to explore further ways to expand our Irish footprint and offering in line with evolving client needs."
Ms Fulton added: "Becoming part of Lewis Silkin represents a truly exciting milestone in the history of our firm, which was established by Fiona Cassidy and Beverley Jones in 1992 and we're proud to say has become one of Northern Ireland's most respected specialist employment firms.
"It will enable us to continue to provide clients with market-leading local advice whilst offering an added depth of expertise to clients, including an expanded range of services such as business immigration, employee incentives, data protection and health and safety law.
"As part of a truly international team, we will now be able to provide an even more comprehensive and integrated offering to meet the needs of our clients. It will be of particular benefit to clients operating across the whole island of Ireland, thanks to Lewis Silkin's presence in Dublin."